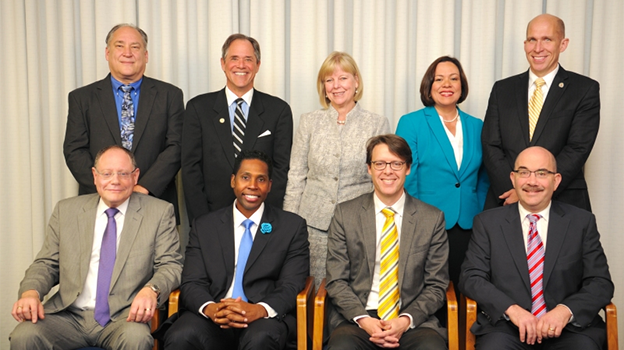 County Council Committees Meet Monday Sept. 24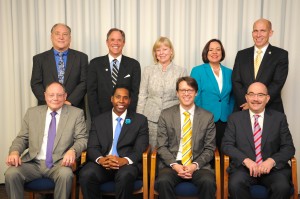 Several Montgomery County Council committees meet Monday, Sept. 24. On the agenda, carbon monoxide alarms, suicides in the county's two jails, pedestrian safety, landlord-tenant relations, and county health disparities.
Below is the committee schedule:
The Public Safety committee meets at 9:30 a.m. to review Bill 23-18 which would require homeowners to install and maintain a carbon monoxide alarm, receive an update on pedestrian safety initiatives, and receive a briefing from the Department of Correction and Rehabilitation concerning suicide prevention practices in the county's two jails. 

 

Also at 9:30 a.m., the Planning, Housing and Economic Development (PHED) committee meets to review the annual report on code enforcement from the Task Force on Common Ownership Communities. View the staff report here. The committee will continue its review of Zoning Text Amendments (ZTA) 18-06 and 18-07. View the staff reports on ZTA 18-06 and ZTA 18-07. The final item on the PHED committees agenda is a review of Bill 26-18, Landlord-Tenant Relations. View the staff report for Bill 26-18.
The Health and Human Servies committee meets at 2 p.m. with the County's Health Officer Dr. Travis Gayles on health issues in the county. View the staff report here.
The Government Operations and Fiscal Policy (GO) committee also meet at 2 p.m. to review two Bills, Bill 28-18 and Expedited Bill 27-18. The first bill involves the structure of various boards, committees and commissions. View the staff report here. Expedited Bill 27-18 involves the Development Impact tax for transportation improvement. The goal of the bill is to increase the incentive for owners to implement transportation improvements with development. View the staff report here.
For more information about the Council committees, visit the Council's website.