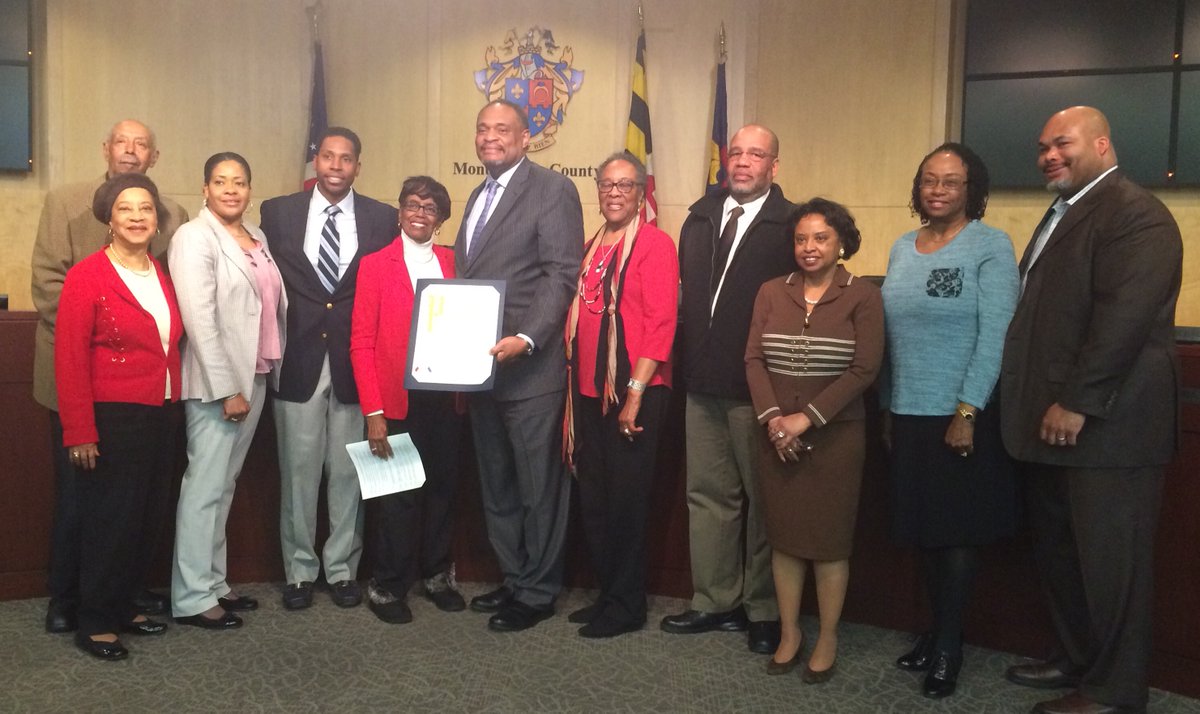 County Council Declares February as Black History Month (VIDEOS)
Montgomery County Councilmember Craig Rice along with other members of the Council declared February as Black History Month in Montgomery County on Tuesday, Feb. 23.  In a heartfelt speech, Rice touched on the progress the Black community has made in the County and the country.  Director of Montgomery County Office of Human Rights, James Stowe and members of the County's African-American community joined Rice for the reading of the proclamation.
You can watch the full video of the proclamation below.
Councilmember Rice also took time to mention a 106 year old woman and Washington D.C. resident named Virginia McLaurin who met President Obama and First Lady Michelle Obama during her first visit to the White House while attending a Black History Month reception. McLaurin and the Obama's had an impromptu dance party to celebrate the occasion. So far the the video has received over 260,000 views on the White House YouTube page.