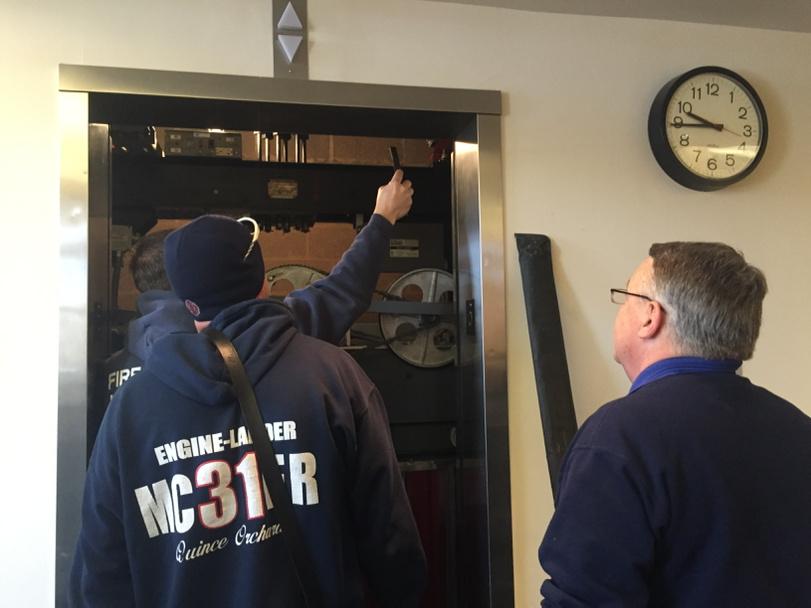 County Council Employee Gets Stuck in Elevator at Work Today (PHOTOS & VIDEO)
In this MyMCMedia Extra video, Delphine Harriston, a program specialist for the Montgomery County Council, tells us why she didn't make it to the Council meeting on time today. Instead of delivering proclamations as planned this morning, Harriston found herself stuck in an elevator in between floors at the Council Office Building.
In case you are wondering, this elevator was taken out of service today.