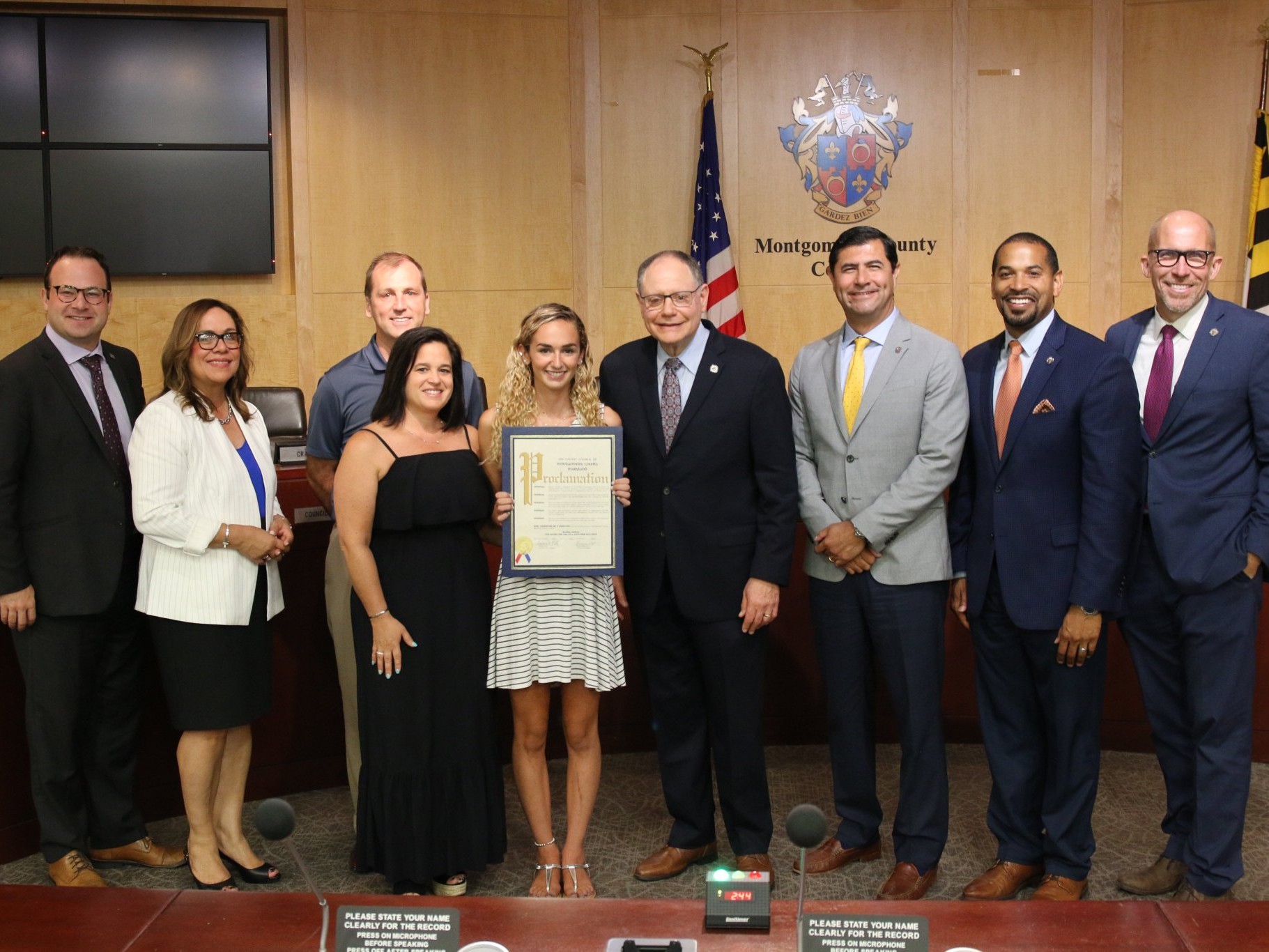 County Council Honors Gaithersburg Lifeguard
Council Vice President Sidney Katz and councilmember Gabe Albornoz recognized lifeguard Marisa Arnold's achievement of saving a child and rewarded her with a proclamation Tuesday. 
Arnold, a lifeguard at Stonebridge Community Pool in Gaithersburg, saved a 4-year-old on June 24. Arnold acted quickly when she witnessed the child was in distress and had turned purple. Arnold called 911 and started CPR. Her quick response saved the child.
Arnold is a recent graduate of Quince Orchard High School and will be attending McDaniel College this fall.
"Other community pools are already discussing this and are using her as the perfect example," said Katz. 
Albornoz, the former Montgomery County Director of Recreation who oversaw aquatics facilities, also praised her.
"I want to commend you Marissa for your heroism and for your quick thinking … so, thank you for your leadership and as a father of two young girls, congratulations to your parents as well. You've raised a remarkable daughter," said Albornoz.
Arnold told MyMCMedia, "I'm honored to receive this recognition for doing my job as lifeguard at Stonebridge Community Pool."
Watch the proclamation in this County Cable Montgomery video.