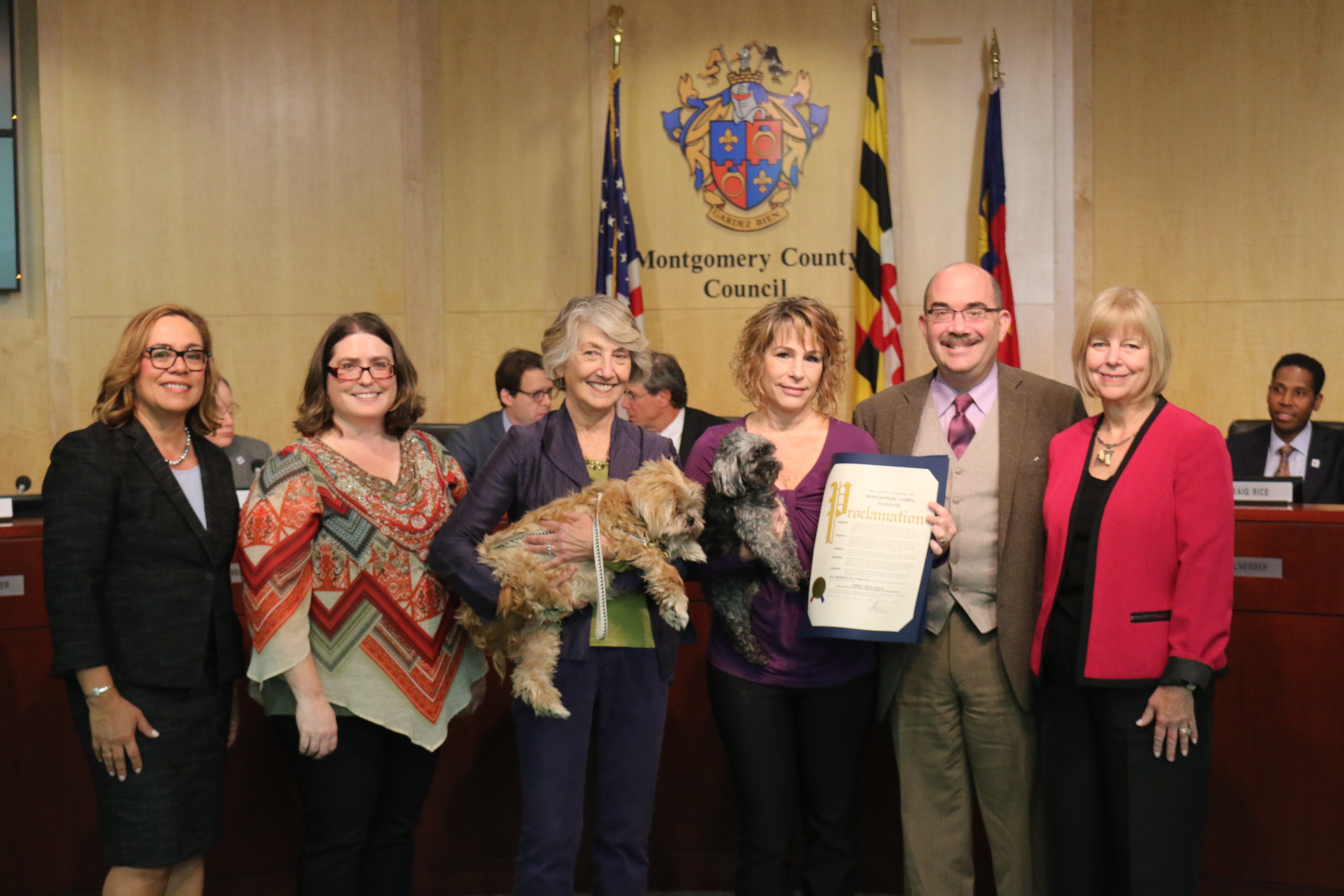 County Council Honors Volunteers Who Care for Senior Pets (PHOTO & VIDEO)
Sherry Polvinate and more than 50 volunteers were honored by the Montgomery County Council on May 15 for their work at the House With A Heart senior pet sanctuary.
Polvinate and her late husband, Joe, started caring for abandoned senior dogs in their Gaithersburg home more than 30 years ago. The sanctuary provides care and activities for senior dogs who have been abandoned, while trying to find permanent homes for them.
"We love what we do," said volunteer Lori Whitehurst.
At the ceremonies in Rockville were, from left to right, above: Councilmember Nancy Navarro; volunteers Kathleen Halverson, Michelle Stieglitz and Whitehurst; and Councilmembers George Leventhal and Nancy Floreen. Sherry was not at the ceremonies because, as Whitehurst said, "Someone had to stay home to take care of the dogs."