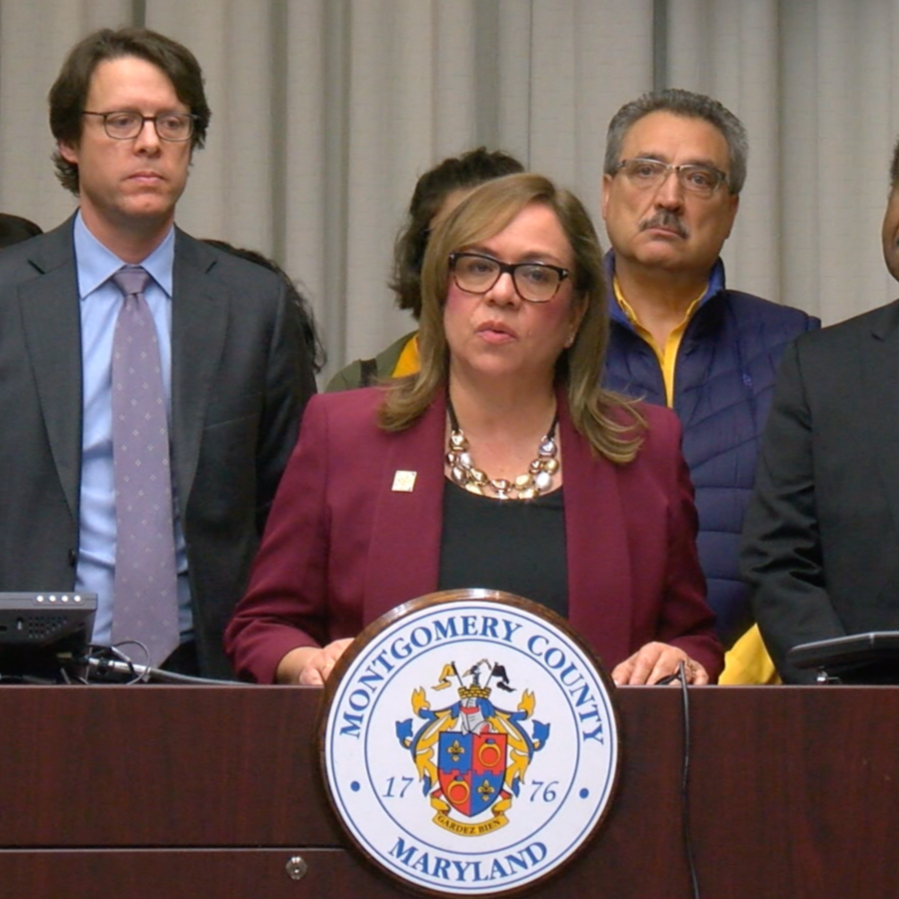 County Council Signs On to 'Agency Fee' Court Case
Montgomery County will sign on to court papers in a case the Supreme Court will hear next week that could affect how the county government interacts with its employee unions.
The case is Janus v. the American Federation of State, County, and Municipal Employees, and the Janus is Mark Janus, an Illinois state employee who objects to the roughly $45 a month that he pays to AFSCME.
In the case, the justices could rule that "agency fees," which all employees pay to a union regardless of their membership, are illegal.
County Executive Ike Leggett, four County Council members and several union leaders and members gathered Friday at a Council Office Building news conference to express its support for agency fees.
"The question before the court will be whether everyone who is covered and protected and enjoys the benefits of collective bargaining could be asked to cover the cost of collective bargaining," Council President Hans Riemer said. "The future of collective bargaining is at stake. The future of our labor-management partnership is at stake."
The court papers, an amicus brief, were prepared by Samuel Bagenstos, a law professor from the University of Michigan, county attorney Marc Hansen said.
In addition to Montgomery County, San Francisco, Los Angeles and other cities will sign on to the brief, county spokesman Patrick Lacefield said.
"We stand firm in defending the rights of our employees, our public sector employees, to be able to bargain [and] to be able to join a union. And this is a tradition in Montgomery County," Councilmember Nancy Navarro said.