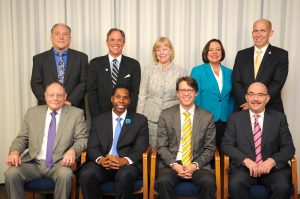 Montgomery County Council to Introduce Resolution Condemning LGBT Discrimination
The Montgomery County Council will introduce legislation condemning discrimination against LGBTQ individuals on Tuesday. The Council hopes to influence County Executive Ike Leggett to suspend all official travel to states where discriminatory laws exist.
County Councilmember Nancy Navarro is the lead sponsor of the resolution which has the support the entire Council.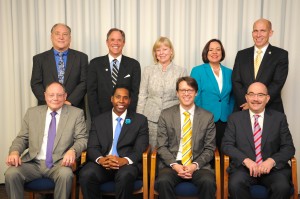 "Montgomery County's strength comes from its diversity and progressive values," Councilmember Navarro said in a news release.  "That is why it is important for me to make sure that our tax dollars are not used in states that discriminate against individuals who are lesbian, gay, bisexual or transgender. Our County is known as a place that stands for equality and respect; therefore, we cannot support jurisdictions that have enacted laws that perpetuate hate, fear and bigotry."  
Mississippi's General Assembly passed a law that would allow business owners to deny service to LGBTQ individuals based on religious objections. North Carolina's General Assembly passed a law which removed nondiscrimination provisions for lesbian, gay, bisexual and transgender people by city governments. The North Carolina law also excludes gender identity and sexual orientation from the state's anti-discrimination policy. 
If County Executive Leggett bans non-essential employee travel to North Carolina and Mississippi, Montgomery County would join cities like Washington, D.C., San Francisco, Cincinnati, Providence and New York which have issues similar bans.