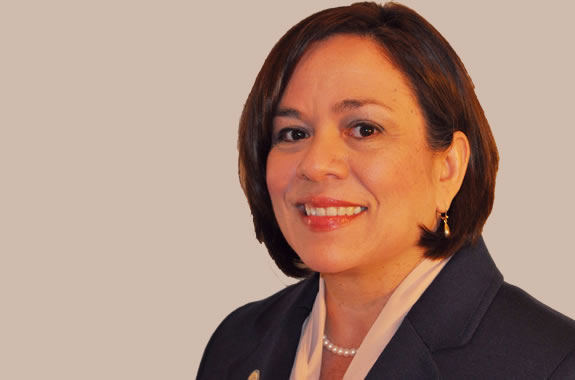 County Councilmember Nancy Navarro Issues Statement on Silver Spring Apartment Fire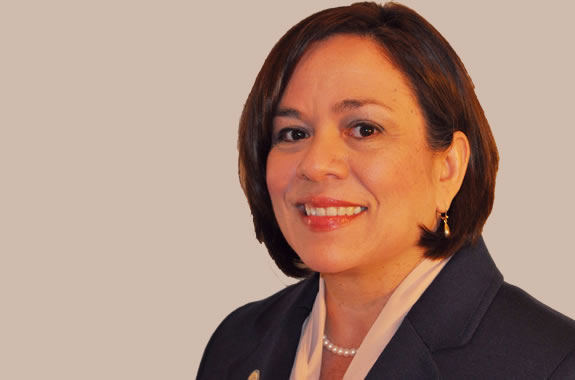 Montgomery County Councilmember Nancy Navarro issued the following statement about the major apartment fire that occurred on Wednesday, Aug. 10, in the Long Branch section of Silver Spring:
"As you may have seen on the news, in the early hours of this morning there was an explosion, fire, and building collapse at the Flower Branch Apartments on Piney Branch Road. Police representatives report two confirmed deaths as of Thursday afternoon and possibly 2-4 missing persons, as well 34 others who were injured. My heart goes out to the families affected by this horrendous explosion. Our first responders continue to work to secure the structure and complete the recovery efforts.
"There are about a hundred residents who have been displaced that are being sheltered at the Long Branch Recreation Center.
"A reunification center has been established at Rolling Terrace Elementary School.
"Health needs, such as prescriptions, will be handled through the CASA's Health Services Center. The community quickly responding with the donation of many needed items and CASA now asks those wanting to help to provide cash donations so future needed items can be quickly purchased.
"As always, if my office can be of assistance, please don't hesitate to call 240.777.7968 or e-mail me. You can also follow me on Twitter and like my Facebook page for the latest updates."
"Estimados Amigos,
"Como se habrán dado cuenta en las noticias, en la madrugada de este día hubo una explosión, incendio y colapso de un edificio de apartamentos de Flower Branch localizados en Piney Branch. Hubo un total de 34 lesionados. La policía confirmo tres muertes, y todavía no se han localizado de 2-4 personas. Nuestras oraciones y solidaridad están con las personas afectadas por esta tragedia. Los Bomberos, policías y otros funcionarios aún están conduciendo operaciones de recuperación en el lugar de los hechos.
"Hay más de 100 personas damnificadas que están recibiendo albergue en el Centro Comunitario de Long Branch.
"Hay un centro de reunificación en la escuela elemental Rolling Terrace.
"A las personas que necesiten servicios de salud como medicinas, el centro de salud de CASA de Maryland está preparado para asistir con estas necesidades.
"Como siempre si tiene cualquier pregunta comuníquese con mi oficina al 240.777.7968 o por medio de mi e-mail. También puede comunicarse conmigo por medio de Twitter o Facebook."
Ways to Help
1. Mail (via check) Financial Donation
Montgomery Housing Partnership (Attn: Long Branch Fire) 12200 Tech Road, Suite 250 Silver Spring, MD 20904 [*] Write LONG BRANCH FIRE in check memo.
2. On-line Financial Donation
Montgomery Housing Partnership (Easiest – and preferred!) [1] Go to: www.MHPartners.org [2] Click on "Give Direct" (on right side of your screen) [3] Input amount and credit card number [*] Make sure you indicate LONG BRANCH FIRE in the 'comment' box
3. Cash Donations (to purchase needed items quickly)
CASA Welcome Center 734 University Blvd East (Off University Blvd, just south of Piney Branch)
A Wider Circle Phone #:301-608-3504 Address: 9151 Brookeville Rd., Silver Spring, MD 20910 Call for pick-up  drop-off furniture 7 days a week.
Adventist Community Services of Greater Washington (ACSGW) Phone #: 301.585.6556 Address: 501 Sligo Avenue, Silver Spring, MD 20910 Make donations: Cash Donations – Checks can be sent to ACSGW at 501 Sligo Avenue, Silver Spring, MD 20910 (Make checks payable to ACSGW) Emergency Fund. On-line and pay via PayPal and mark it "Other" or Emergency Fund @www.acsgw.org Clothing, houseware items, toiletries, blankets, sheets, etc. — No furniture
ACSGW will be open for calls and services at the following days and times during this weekend: Friday – 9 a.m. until 3 p.m. Saturday – 1 p.m. until 4 p.m. Sunday – 1 p.m. until 4 p.m.
Spanish speaking Case Manager at ACSGW for any help or questions.
1. ENVIAR (a través de cheque) DONACIÓN MONETARIA
Enviarla por correo a: Housing Partnership Montgomery (A la atención de: Long Branch Fire) 12200 Tech Road, Suite 250 Silver Spring, MD 20904 [*] Escribe LONG BRANCH FIRE en la parte de abajo del memo
2. DONACIÓN FINANCIERA POR INTERNET
[1] Ir a: www.MHPartners.org [2] Haga clic en "Give Direct " (en el lado derecho de la pantalla) [3] Agregar cantidad de donación y número de tarjeta de crédito [*] Asegúrese de que usted indica FIRE LONG BRANCH en el cuadro "comentario"
3. PRODUCTOS DONACIONES EN EFECTIVO
CASA Welcome Center 734 University Blvd, Este (entre University Blvd, justo al sur de Piney Branch)
A Wider Circle Tel: 301.608.3504 Dirección: 9151 Brookeville Rd, Silver Spring, MD 20910 Horario de dejar muebles 7 días a la semana
Adventist Community Services of Greater Washington (ACSGW) Tel: 301.585.6556 Dirección: 501 Sligo Avenue, Silver Spring, MD 20910 Para hacer donaciones: Las donaciones en efectivo – Los cheques pueden ser enviados a ACSGW a 501 Sligo Avene, Silver Spring, MD 20910 (Hacer cheques a nombre de ACSGW) Fondo de Emergencia.
Por el sitio web y pagar a través de PayPal y se marca "Otros" o fondo de emergencia a www.acsgw.org
Ropa, artículos para el hogar, artículos de higiene personal, mantas, sábanas, etc — No muebles ACSGW estará abierta para las llamadas y servicios en los siguientes días y horas durante este fin de semana: Viernes – 9 a.m. hasta las 3 p.m. Sábado – 1 p.m. hasta las 4 p.m. Domingo – 1 p.m. hasta las 4 p.m. Hay un trabajador social que habla español en ACSGW para cualquier ayuda o preguntas.
A las víctimas de la explosión, se les emitirán una tarjeta de identificación especial para utilizar para los servicios ACSGW.
ACSGW puede proporcionar alimentos, ropa, artículos para el hogar y artículos de cuidado personal.