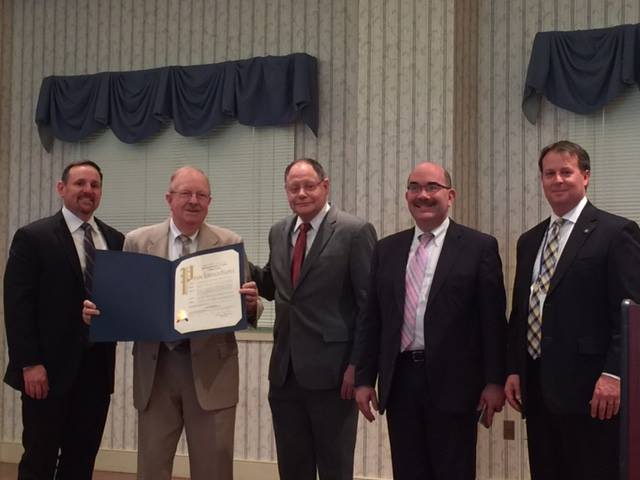 County Councilmembers Celebrate Asbury Methodist Village 90th Anniversary with Proclamation (PHOTOS)
Montgomery County Councilmembers George Leventhal and Sidney Katz presented Asbury Methodist Village with a proclamation in honor of its 90th Anniversary on Monday.
"Councilmember Sidney Katz and I presented a proclamation to Asbury Methodist Village on its 90th anniversary, providing an excellent quality to life to its senior citizen residents in Gaithersburg," Leventhal wrote in a Facebook post.
Gaithersburg Mayor Jud Ashman also presented the organization with a city proclamation.
Dignitaries @georgeleventhal @SidneyKatz4MC join #Asbury leaders & @dleidigasbury for #AMV's 90th Anniversary Week! pic.twitter.com/w0g6fijQFF

— Asbury (@asburycomm) May 16, 2016
.@judashman presents City of #Gaithersburg Proclamation during @asburycomm 90th Anniversary pic.twitter.com/YtKRdKD0On

— City of Gaithersburg (@GburgMD) May 16, 2016
Francis Asbury (AMV resident Earl Sulmonetti) unveils his own plaque for #asburymethodistvillage's 90th Anniversary! pic.twitter.com/C4dTW4WqaV

— Asbury (@asburycomm) May 17, 2016