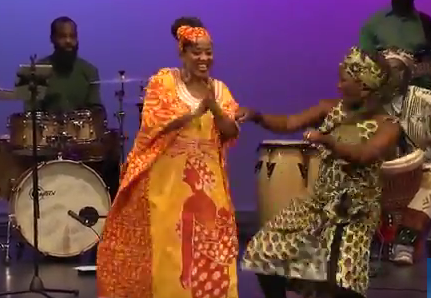 County Employees Celebrate Black History Month, Honor Parker Hamilton (VIDEO)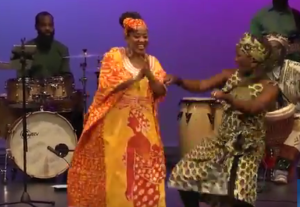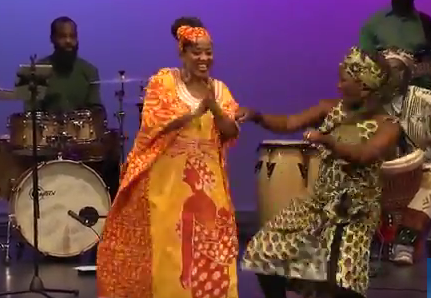 Montgomery County employees celebrated Black History Month with a special program at the F. Scott Fitzgerald Theatre in Rockville today. The 2017 program entitled, "An African American Musical Journey," highlighted several genres of music.
"We started with the beat over in Africa," said Debra Jones, chair of the Black History Program Committee. "We are showing how the beat has transformed and transcended, how it's twist and turned now into the music we have today. We are showing gospel and spiritual, jazz and blues and we are bringing it forward with funk and go-go. "
County employees also honored Parker Hamilton, the director of Montgomery County Public Libraries, for her outstanding work.
"I am delighted that our employees have put this program together, delighted they recognized Parker Hamilton," said County Executive Ike Leggett, who added that the county's library system is one of the best in the entire country.
Watch this MyMCMedia Extra video, below, for more of the event's highlights:
Here with @MC_Council_Katz @CoUnTy_ExEc @judashman 4 @MontgomeryCoMD employee Black history celebration where @ParkerHamilton3 was honored pic.twitter.com/KMjhPirvXf

— Craig Rice (@RicePolitics) February 16, 2017
Honoring the fabulous & gracious fighter @ParkerHamilton3 "Ordinary People Doing Extraordinary Things" @CountyCableMoCo @MontgomeryCoMD pic.twitter.com/TjmB8YklG9

— Mitsuko Herrera (@cableBROAD) February 16, 2017
Performers preparing to present a musical journey to @MontgomeryCoMD #employees as part of #blackhistorymonth recognition program pic.twitter.com/b7MYPQizA4

— County Cable MoCo (@CountyCableMoCo) February 16, 2017