County Executive Ike Leggett on Liquor Control Authority Legislation (VIDEO)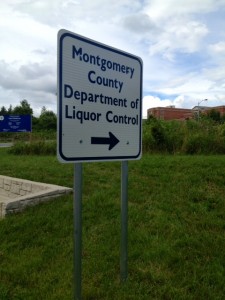 In this MyMCMedia Extra video, below, Montgomery County Executive Ike Leggett is asked about criticism to his legislation for a Liquor Control Authority to change the structure of the Department of Liquor Control (DLC).
"This legislation proposed would provide the complete authority to an independent body that would make even further improvements," Leggett said. "If your concern is about trying to make the system more efficient, this will do that."
Case in point, he said, the Montgomery County Revenue Authority operates all the golf courses around the county and it works well.
"They are operated in a fine condition," he said. "It is an independent authority."
Leggett said he thinks the real issue for critics of his legislation for authority is the $30 million.
"I believe that the concern is that those people who are out there making these claims are concerned about getting the $30 million for themselves," Leggett said. "It is not about the things they have charged in the past."
During the interview, Leggett also was asked about the status of hiring a new DLC director and he said a recommendation was coming soon from the Council.