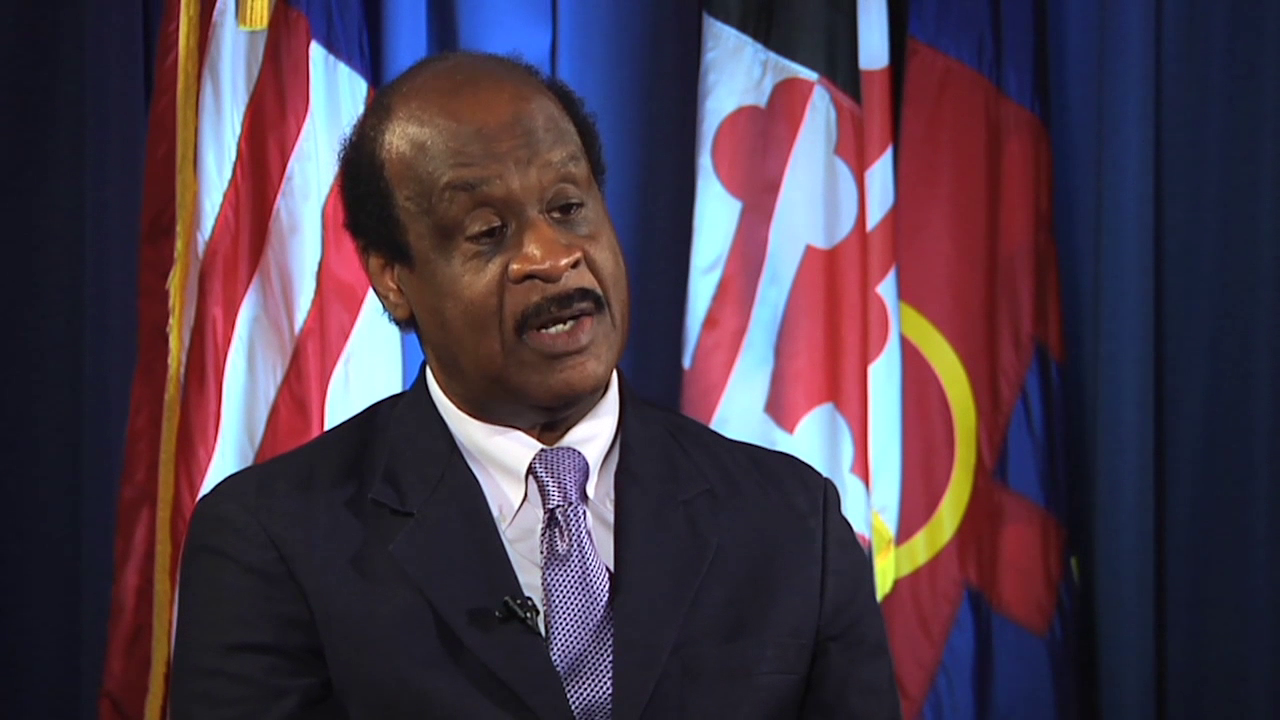 County Executive Leggett Releases Statement Critical of OLO Report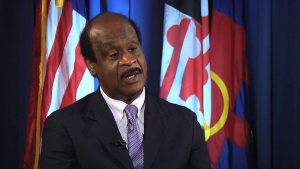 Montgomery County Executive Isiah Leggett issued the following statement about the Office of Legislative Oversight (OLO) report comparing salaries of high level county managers to other governments in the region.
"Montgomery County has one of the best and most efficient local governments in America. That is largely because we have long invested in excellence by recruiting — and retaining – excellent employees and department heads.
"The salary schedule for our department heads has been well established for nearly 20 years. We hire good people and we give them enormous scope to do their jobs.
"I have long been a champion of effective oversight of County government. As a Councilmember, I established the offices of Inspector General and People's Counsel. As County Executive, I also created CountyStat, which holds directors and departments responsible in real time for their performance.
"While it is altogether appropriate for the Council to evaluate relevant issues, this report seems to falls far short of OLO's historic high standards. This is the third deeply flawed report this year, the first two being about County liquor and schools' spending on at-risk students in our public schools.
"The Office of Legislative Oversight reports are traditionally fully shared with the Executive branch prior to release. This is done to correct factual errors and faulty assumptions before release, as well as to add comments from the Executive branch. That can help make a better final product, which is the aim. In this case, the Council did not give a copy of the report to the Executive branch prior to its release.
"Based on what we do know – at this point a partial critique — it appears that the OLO has over-simplified a very complex analysis.
In one example, we are told that Montgomery County's 27 directors individually earn more on average than 39 directors in Fairfax County and 54 in the District of Columbia. But this means our 27 directors, given more scope in our County, are able to do the work of 39 and 54, respectively, in the other two jurisdictions. Add up what we spend on our management team versus the total of what they spend on their larger teams and Montgomery County spends less overall on top management than either of the others – not more.
Compare also the attached Excel spread sheet. Between 2006 and 2015, nearly all comparable County director salaries have increased at less than the rate on inflation.
Let's assume that the figure of roughly $5.6 million for Montgomery County's top management is correct. And let's assume that is 15 percent above the average. If it were 15 percent lower that would save about $830,000 a year. That comes out to 0.016 percent of the $5 billion County budget.
The report fails to provide a full comparative analysis of director compensation across jurisdictions. It excludes other relevant compensation information, including the fact that Montgomery County has a less costly defined-contribution pension plan rather than the defined benefit pension that is common in other neighboring jurisdictions. It also excludes any mention of other forms of compensation and benefits received by directors in other jurisdictions, including fact that many jurisdictions broadly provide vehicles for directors while that is not the case in Montgomery.
The report appears to compare "apples to oranges" in the make-up and scope of work of Montgomery County departments vis-à-vis those in other jurisdictions.
The report includes salary data for the Council Staff Director in the overall analysis of County director pay – the third most highly-paid County employee — while not including that information from other jurisdictions. The Council, not the County Executive, sets the pay for that position.
"We hire experienced managers and directors and, by and large, we keep them. That means less turnover, which saves the taxpayers money. And, of course, veteran directors will earn higher salaries than new hires over time. That is the approach the County has taken for many years, long before I became County Executive and it is an approach that has been supported by successive County Councils."
Related: