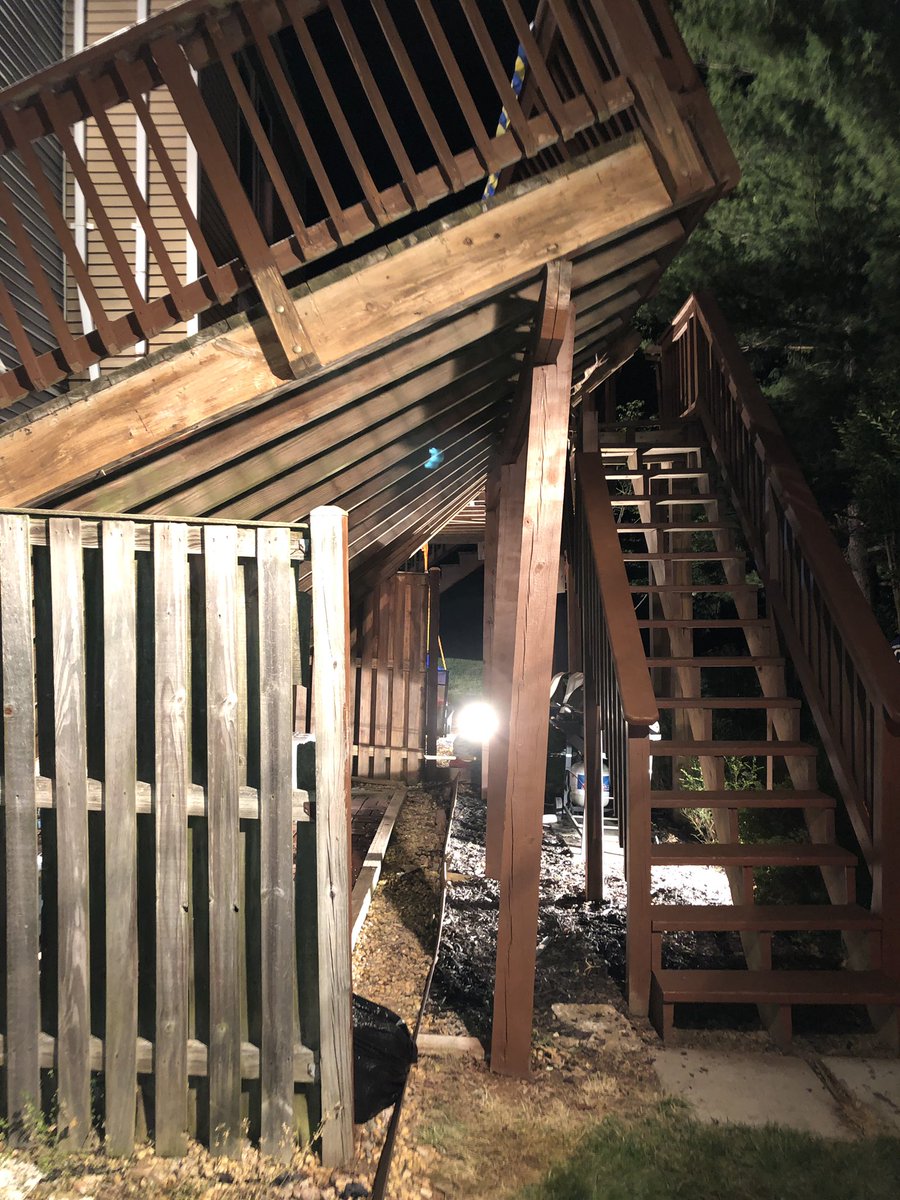 County Extends Free Inspections After Two Decks Collapse
Just a few weeks after two deck collapses in Germantown, Montgomery County's Department of Permitting Services is extending free residential deck inspections into the summer.
One of the reasons has been the rainy weather.
Official observers for Weather Underground report that the area has received nearly 65 inches of rain for the last 12 months.
"What builders are telling us is, it is increasing the rate at which the waterproofing will deteriorate," said Jessica Fusillo, a spokeswoman from the department.
On May 25, a deck collapsed on Perrone Drive in Germantown. Three people were hurt; none seriously. Then on June 8, a deck collapsed on Liberty Heights Lane in Germantown. Although Fire and Rescue spokesman Pete Piringer said about 100 people were evaluated, Fusillo said only 25 to 30 people were on the deck when it collapsed.
To schedule a free deck inspection in Montgomery County, call 3-1-1 or 240-777-0311. Residents may request an inspection online by visiting the county's website. Once the request has been received, the homeowner will be contacted by an inspector to schedule a time and date for the inspection.
The county also offers free deck maintenance checklist.
"If a homeowner is concerned about the condition of their deck or if it is showing sign of rot or disrepair — we recommend residents discontinue the use of the deck until it has been inspected and assessed structurally sound," DPS Acting Director Hadi Mansouri said in a statement.
The county offers deck inspections annually during Building Safety Month, which is celebrated in May. Last month, inspectors scheduled 90 deck inspections around the county. Since the program began in 2009, DPS has inspected 671 decks.
The free deck inspections are available to all Montgomery County residents, except for people who live in the corporate limits of Rockville and Gaithersburg, because the municipalities have their own permitting departments.
ICYMI (~930 6/8) Germantown townhouse Deck Collapse, Liberty Heights La, b-day celebration, catastrophic deck collapse, ~100 people triaged/evaluated, only several NLT minor injuries, ~65 @mcfrs @MCFRS_EMIHS FFs responded pic.twitter.com/9lEBN8uZO8

— Pete Piringer (@mcfrsPIO) June 9, 2019
Update – Perrone Dr, Germantown, occupied deck collapsed, several injuries, likely overcrowded & deck gave-a-way, @MCFRS_EMIHS evaluating at least 3 patients, none of injuries appear serious pic.twitter.com/58IE8AOErm

— Pete Piringer (@mcfrsPIO) May 25, 2019