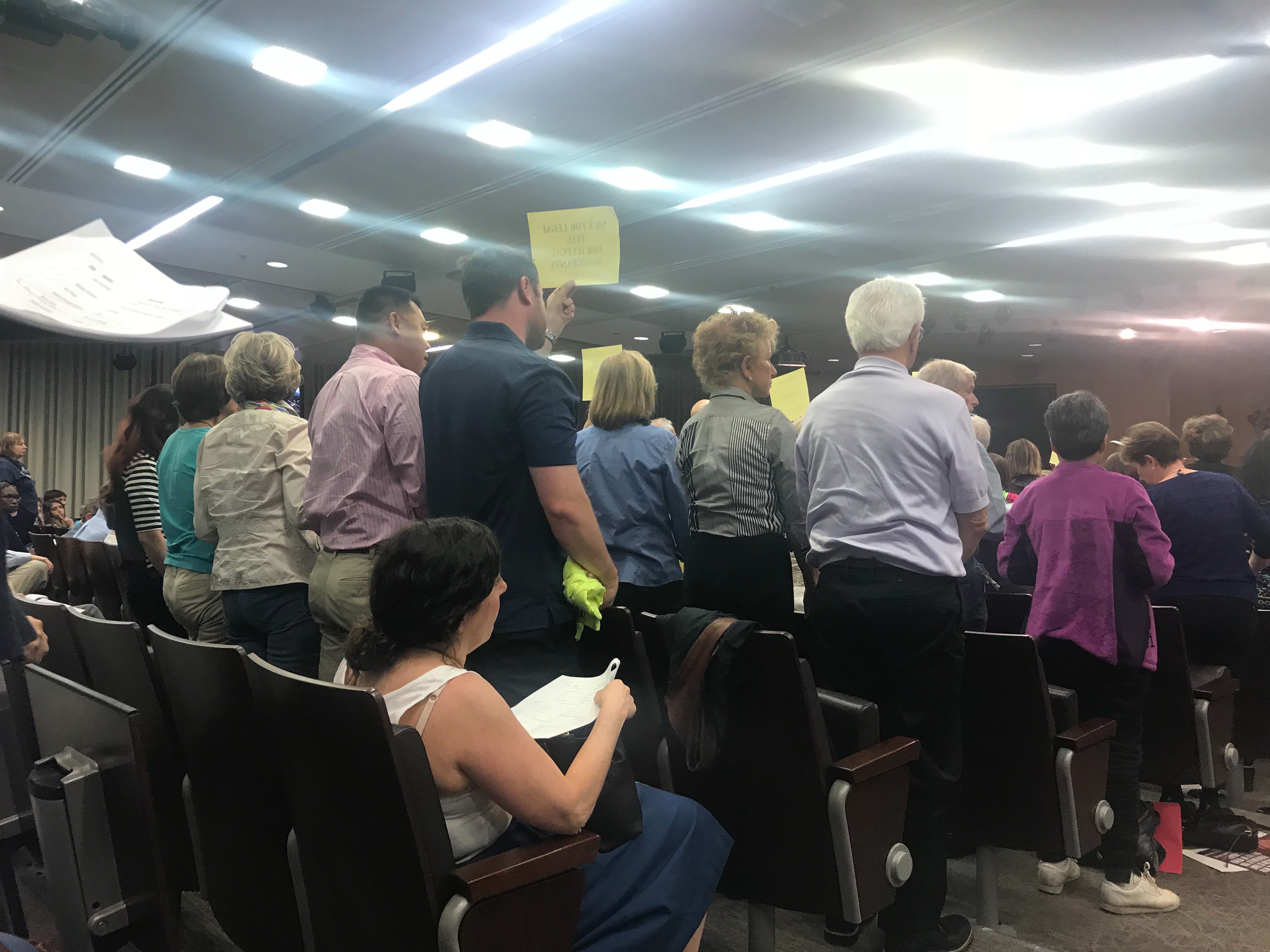 Should County Fund Immigration Defense? Residents Weigh In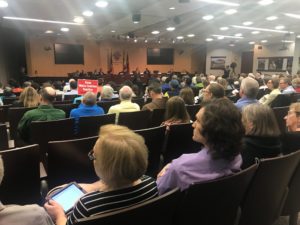 Montgomery County Council President Hans Riemer and Montgomery County Councilmember George Leventhal had to remind attendees about respect during someone else's testimony Tuesday.
Their reminders came after some cheering and boos from the audience during Montgomery County Council's public hearing on a proposed appropriation to the FY 2018 Budget that would fund legal representation for residents detained for deportation proceedings.
Introduced in April, the appropriation would provide the Capital Area Immigrants' Rights (CAIR) Coalition, with more than $300,000 in funding to help low-income residents, who qualify, with legal assistance.
"I think the country should be focusing on comprehensive immigration reform so measures like this wouldn't be here," Riemer said to the packed room.
Dozens of residents, including activists, religious leaders, and representatives from various nonprofits, signed up to speak before the council in favor of the appropriation.
"The Jewish faith requires us to embrace the stranger, and demands we help those in need," Michael Friedman, president of the Jewish Community Relations Council of Greater Washington, testified to the council.
"This proposal demonstrates that we care for the community," Andrea Carcamo-Cavazos, a representative from HIAS, a nonprofit that aims to help refugees, said.
Opponents, however, argued that the measure sends the wrong message.
"This would show people that there is no respect for American immigration laws," Wei Wang, said.
Other opponents criticized the council for the proposed appropriation after county leaders made cuts to the current budget to make up for a $120 million shortfall due to decreasing income tax revenues.
"Adding funding for illegal immigrants is unreasonable and irresponsible when we take in consideration all of the budget cuts we've been forced to make and maybe forced to take in the future," Katie King, said.
Public comments regarding the proposed appropriation can be submitted to the Montgomery County Council until 5:00 p.m. on May 4.
Council President Hans Riemer said there is no scheduled vote for the council at this time.
These signs before a @MoCoCouncilMD public hearing on funding legal representation for residents detained for deportation. @mymcmedia pic.twitter.com/HFNYUf52O6

— Mitti Hicks (@MittiMegan) May 1, 2018
Packed room here tonight. The hearing is scheduled to start at 7:30 p.m. @mymcmedia pic.twitter.com/uco3EEdjVj

— Mitti Hicks (@MittiMegan) May 1, 2018
And these signs are being carried by people against the appropriation. @mymcmedia pic.twitter.com/ClpWGjwHaw

— Mitti Hicks (@MittiMegan) May 1, 2018
There are approximately 40 people signed up to testify tonight. @mymcmedia

— Mitti Hicks (@MittiMegan) May 1, 2018
Some boo'ing from the crowd during one woman's testimony in support of the proposed appropriation. @mymcmedia

— Mitti Hicks (@MittiMegan) May 2, 2018