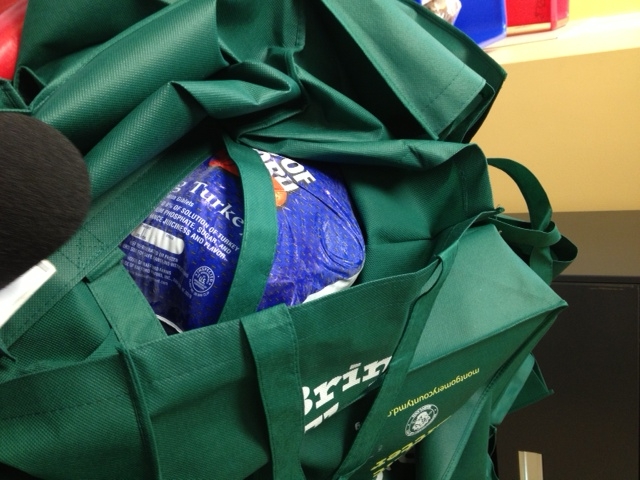 County Holiday Giving Project Short of Donations for Needy Families
The Holiday Giving Project is short 500 turkeys and hoping the community steps up to gobble up the need.
The Holiday Giving Project, sponsored by the County's Department of Health and Human Services and coordinated by A Wider Circle, is in need of donated turkeys and chickens or grocery store gift cards to purchase a "protein" for a holiday meal.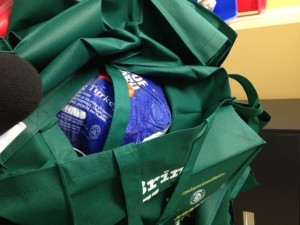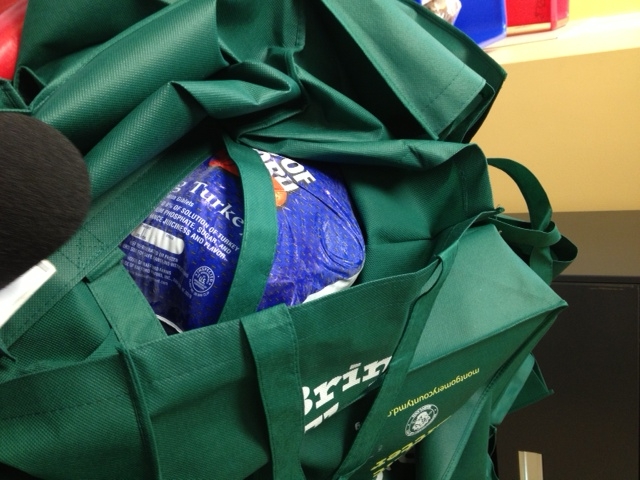 More than 9,000 families in Montgomery County depend on the generosity of community members to make their Thanksgiving meal complete and donations are currently running below expectations. The deadline to donate is Tuesday, November 25.
"Three programs that donated turkeys and Thanksgiving meals to us in the past were discontinued this year. We have been soliciting donations, and we greatly appreciate the generosity of the community to date. Right now we have a gap of approximately 500 turkeys that we hope to close quickly, since we start distributing Thanksgiving meals to families later this week," Susan Klovon, of A Wider Circle, told MyMCMedia Monday.
Donations may be dropped off at the following locations:
• Adventist Community Services of Greater Washington
501 Sligo Avenue, Silver Spring
(drop off hours Monday to Thursday from 9 a.m. to 4 p.m.
Call 301.565.0190 to schedule drop off at another time
• Gaithersburg Community Services (look for "Community Services" signs)
1 Wells Avenue, Gaithersburg
(drop off hours Tuesday to Friday from 9 a.m. to 4 p.m.
Call 301.258.6395, ext. 2 or 240.401.0753 for additional information
• Rainbow Community Development Center
2120-A Industrial Parkway, Silver Spring
(drop off hours Monday to Saturday from 10 a.m. to 8 p.m.-call 301.625.2561 before drop off)
• St. Patrick's Parish Center
4101 Norbeck Road, Rockville
(drop off only on Tuesday, November 25 from 10 a.m. to 2 p.m.—call church hotline with questions – 301.929.9192
• Western Upper Montgomery County HELP
21140 Beallsville Road, Dickerson
(drop off hours Monday to Friday from 9 a.m. to 5 p.m.-call before drop off-301.972.8481)