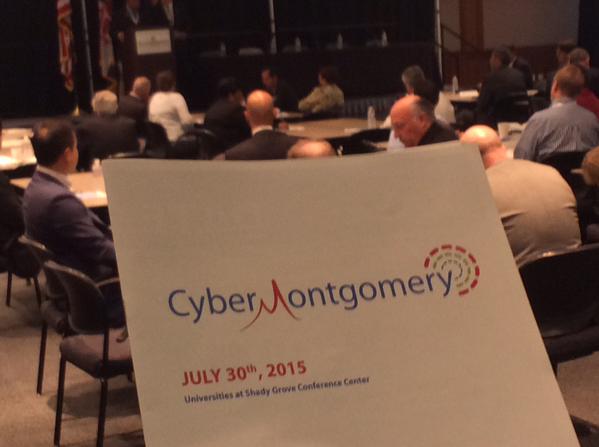 County Hosts Forum on Cybersecurity in Rockville (PHOTOS & VIDEO)
Business owners, federal, state and county leaders gathered at the annual CyberMontgomery Forum on July 30 at the Universities of Shady Grove in Rockville.
The forum is a partnership between the Montgomery County Department of Economic Development, the Federal Business Council, Federal and county officials.
"What we see taking place is really a transfer of technology and know-how from the federal government to the commercial space," said Bernadette Goovaerts, senior business development specialist at the Montgomery County Department of Economic Development.
In this MyMCMedia Extra, Montgomery County Executive Isiah Leggett addresses the audience and said it is important to move forward in technology to respond the challenges the county faces today.
Officials said forums are "important" places to host this type of conversation especially during a time where cyber threats happen daily. They also say there's a need to push for better laws to protect the government and every citizen.
"I think my constituents are worried about on a personal level because they read in headlines and I represent so many federal workers they see what this recent breach how it affects them and [the] downstream of the consequences of that," said Maryland's 6th District Congressman John Delaney.
In 2015, the Obama administration released a plan to increase security on Federal Networks. The president wants to adopt more secure technologies and increase training in cybersecurity. Montgomery County is the home of 18 federal agencies and places like the Universities at Shady Grove, and Montgomery College offer cybersecurity training programs.
"There's a shortage of people to take the jobs believe or not. There's thousands of emptying jobs in cybersecurity right here in Maryland and even in Montgomery County," said Montgomery County Councilmember Hans Riemer.