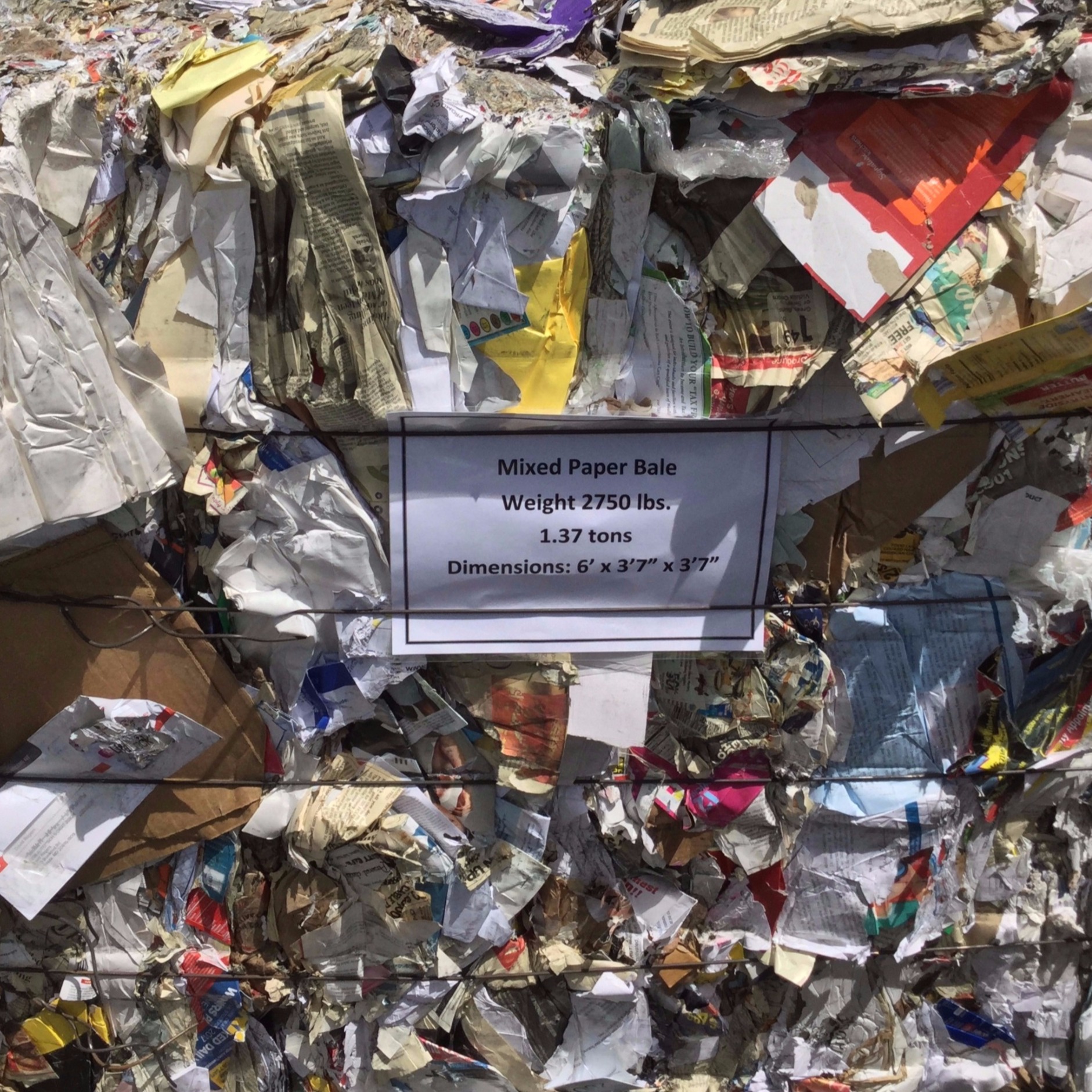 County Moves Paper Recycling In House (VIDEO)
Paper at the Montgomery County Recycling Center used to be shipped to a contractor, who separated the corrugated paper from other kinds and then sold the paper at a profit.
Recently, the county decided to take that operation in house, which will increase revenue at the recycling center by $3 million a year, officials said Tuesday.
The addition to the center, which opened in May, processes about 170 tons of paper and cardboard a day, according to the county. The baled paper is shipped out, to be recycled into cereal boxes, printer paper, cardboard and pizza boxes, and other materials.
County Executive Ike Leggett talked about the paper recycling effort on Monday. Here's what he said:
The mixed paper facility added nine jobs, bringing the total recycling center work force to 57.
The 10,000-square-foot mixed paper processing center cost about $1.3 million to construct the building and about $1.7 million to outfit with conveyors, balers and other equipment.
Some facts the county provided about paper recycling:
Paper makes up the largest percentage of recyclables, about 61 percent.
One ton of paper made from recycled paper pulp will save 17 trees. The county receives about 170 tons of paper everyday 5 days a week, or about 2,550 trees.
Mixed paper consists of corrugated cardboard boxes, paperboard, newspaper, office paper, white and color paper, magazines, catalogs, telephone books, junk mail, post-it notes, utility bill inserts and most wrapping paper.
The junk mail sent to homes would equal 1½ trees per person per year.
Most of our paper material is purchased monthly by commodity brokers who send the material to paper mills domestically or export material internationally for processing.
For more information about the new facility go to https://www.montgomerycountymd.gov/sws/facilities/rc/how.html