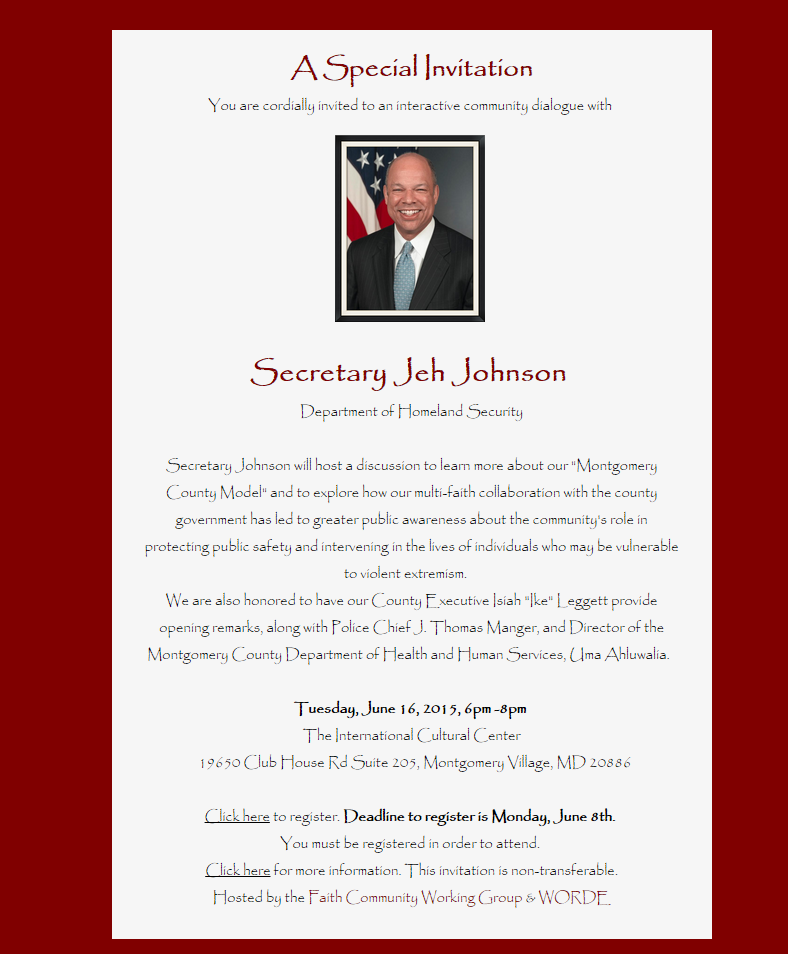 UPDATE: County Officials and Federal DHS Secretary Meet in Montgomery Village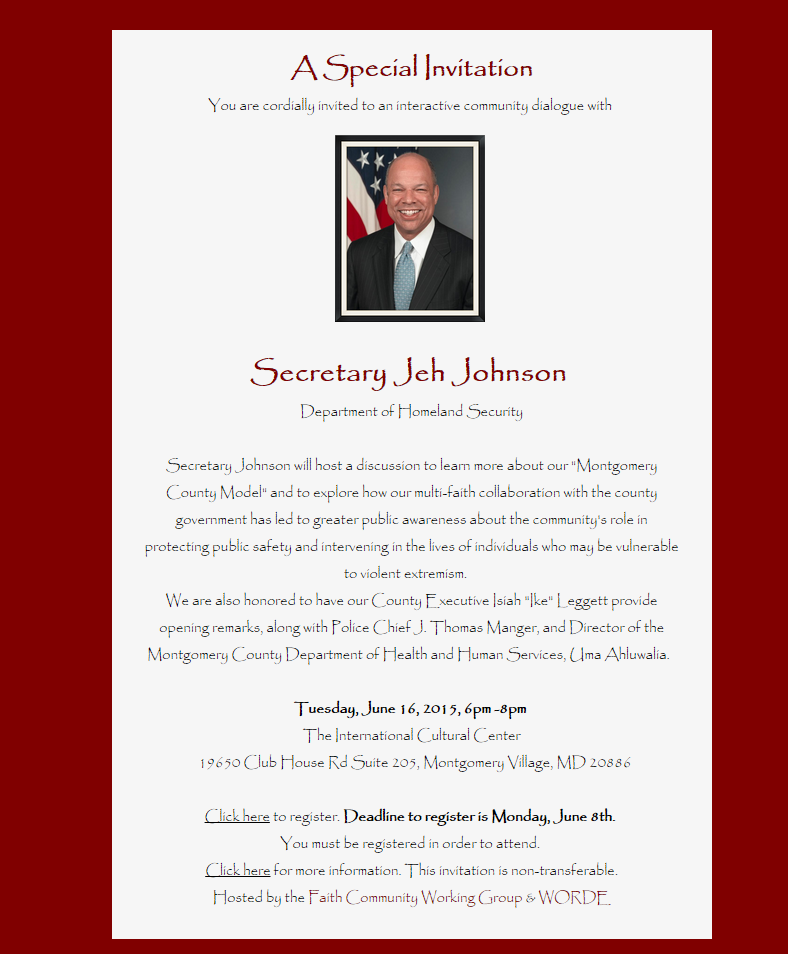 U.S. Secretary of Homeland Security Jeh Johnson met with county officials and members of the community on June 16 at the International Cultural Center in Montgomery Village.
Members of the county's Faith Community Working Group said Johnson requested the meeting to be closed to the press.
Only those who registered prior to June 8 were able to attend.
According to a "special invitation," Johnson wanted to learn more about the "Montgomery County Model," which seeks to build awareness and educate residents on public safety and violent extremism. It also aims to work with the community and intervene, when necessary, before a person chooses the path of violence.
The model also approaches the idea of  working in collaboration among government, law enforcement and community experts such as social workers, psychologists, mentors, teachers, and clergy.
According to a statement from Johnson's office, the secretary "took part in a discussion to learn more about Montgomery County's efforts and how multi-faith collaboration with the county government has led to greater public awareness about the community's role in protecting public safety."
During the discussion, Johnson addressed the participants' concerns regarding efforts to keep local communities safe and highlighted the department's commitment to working with and empowering local communities and underscored the importance of community engagement to effectively protect communities, reiterating that homeland security begins with hometown security, still according to Johnson's official statement.
The event was hosted by County's Faith Community Working Group and WORDE.