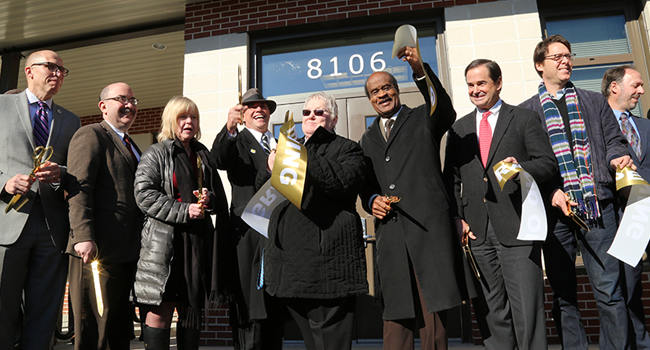 County Officials Help Open Progress Place (VIDEO)
Montgomery County officials helped open the new Progress Place facility on Georgia Avenue in Silver Spring this month. The facility serves the homeless.
Progress Place is a facility that serves individuals experiencing homelessness with an array of services: meals, showers, laundry, primary care health services, and one-on-one case management. Progress Place has 21 personal living quarters, providing permanent supportive housing for vulnerable and chronically homeless men and women.
The project is a public-private partnership between Montgomery County and Bethesda-based Washington Properties. In exchange for developing the current County-owned property, Washington Properties designed and constructed the new facility at no cost to the County.