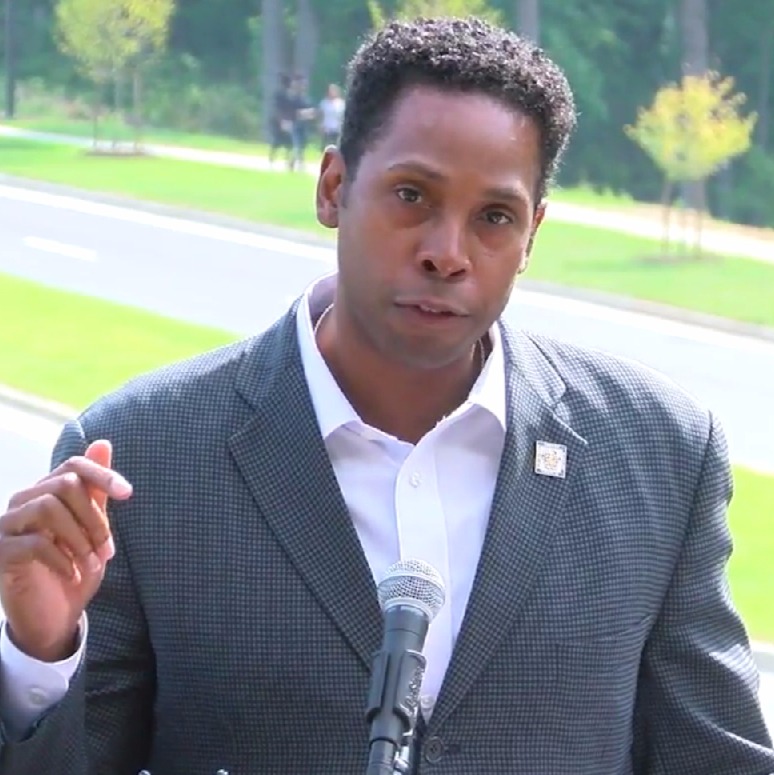 County Opens Widened Section of Stringtown Road (VIDEO)
County officials cut the ribbon Thursday on a 3,200-foot section of Stringtown Road in Clarksburg, widening the road from two lanes to four lanes, adding bike paths and a sidewalk.
On Monday, County Executive Ike Leggett and other officials were in Prince George's County to break ground for the Purple Line, a transit project that connects Bethesda with Silver Spring, College Park and New Carrollton.
"As we build transit projects," Leggett told the audience in Clarksburg, "we cannot forget the importance of roads in our county and how they connect communities such as Clarksburg."
Al Roshdieh, director of the county's Department of Transportation, said that growth in Clarksburg will increase the number of cars on Stringtown road from 6,400 a day in 2011 to 17,000 in 2040.
The project cost $8 million, with the county paying half and Elm Street Development paying half. Elm Street managed the project and the county transportation department designed it.
The project included:
• Expanding 1,200 feet of roadway from a two-lane road to a four-lane divided roadway (from St. Clair Road to the future Gate Rail Road) with two new culverts;
• Making engineering improvements to realign the road;
• Constructing an 8-foot-wide bikeway along the north side of the road;
• Constructing an 8-foot-wide bikeway that transitions to a five-foot-wide sidewalk on the south side of the road;
• Constructing 2,000 feet of the two westbound lanes of the road from the future Gate Rail Road to Snowden Farm Parkway; and
• Installing improved stormwater management features.
Stringtown Road is in an area of growing population, connecting Clarksburg Village, Clarksburg Town Center and Route 270. Before the road upgrade, this stretch of roadway was two lanes and lacked dedicated bike and sidewalk facilities. By including the bike path and sidewalk, this project, along with many others in Clarksburg, is enhancing the transportation network for this community.
Longtime Stringtown Road resident Joann Woodson, who is president of the Clarksburg Historical Society, said the name of the road came from all the stringed instruments residents learned to play. Customarily, families would gather to sing and each family had a guitar, banjo, mandolin or fiddle.
Elm Street Development managed the road construction project and the Montgomery County Department of Transportation (MCDOT) designed it. The joint development project was constructed by Elm Street Development.