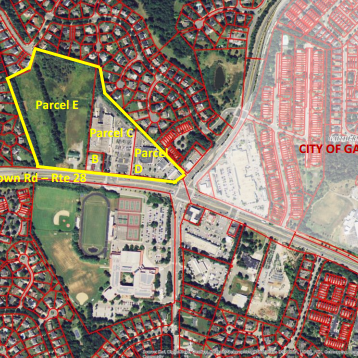 County Planning Board to Weigh In on Johnson Property Annexation Petition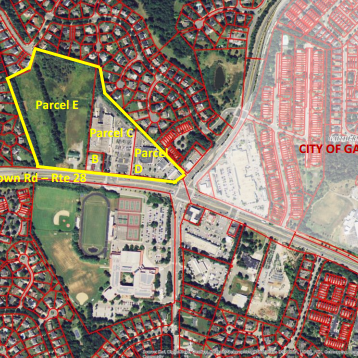 The Montgomery County Planning Board is scheduled to discuss the Johnson Property Annexation petition on Thursday.
According to the agenda, the staff is recommending that the Board approve transmitting comments to the Montgomery County Council. The latest report from the Planning Board staff presents a revised version of the Johnson Property Annexation petition and focuses on zoning classifications, specifically Maryland State Annotated Code 4-416(b), which states:
"Without the express approval of the county commissioners or county council of the county in which the municipality is located, for [five] years after an annexation by a municipality, the municipality may not allow development of the annexed land for land uses substantially different than the authorized use, or at a substantially higher density, not exceeding 50%, than could be granted for the proposed development, in accordance with the zoning classification of the county applicable at the time of the annexation."
The report notes that the "revised annexation petition will not contain substantially different uses than currently allowed and is not substantially higher (more than 50%) than what could be granted in accordance with the zoning classifications of Montgomery County at the time of annexation." The revisions were made after a series of community meetings held by the Johnson Family for resident input.
However, some residents still oppose the petition and would like a moratorium on development in place. Many have sent Michael Bello, area two planning coordinator, emails.
"[We] urge you to again recommend the County Council reject the rezoning and impose a [five-year] moratorium on this development. The impact on the community is too significant to do otherwise," Daniel and Kathryn Brower wrote.
"Like my neighbors, I strongly urge you to, once again, recommend the imposition of a five-year moratorium on the Johnson property, and prevent the implementation of an excessive development proposal which would severely aggravate existing density, traffic, school and recreational space issues," Michael Lehrhoff wrote.
The report states that the planning staff received a total of 180 emails regarding the Johnson Annexation Petition, 165 of which are in opposition to the proposal, while five emails were in support.
The Johnson Property Annexation is item number nine on the agenda and is scheduled to be discussed in the morning session. You can watch the meeting live on the Planning Board's website.