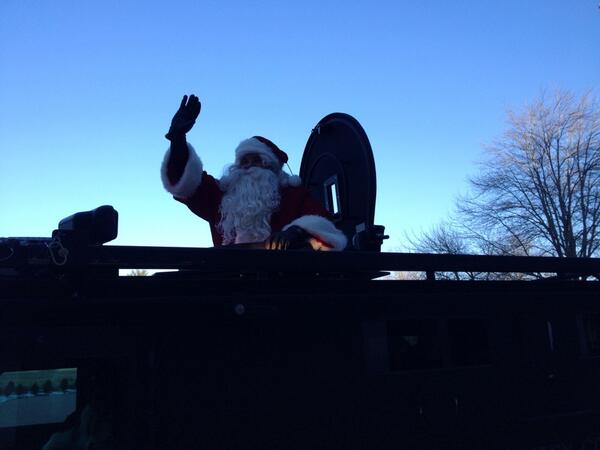 County Police Motor Squad Helps Santa Deliver Toys (Video)
Dancer and Prancer didn't make an appearance for Santa's trek through Montgomery County Wednesday, Dec. 18.
The man in the red suit traveled instead by BearCat – an armored police tactical vehicle –in the county's annual police motor squad, collecting gift bags and donations raised by the department to a party for children whose families are residents at the Children's Inn at NIH.
This marked the first year that the department used the vehicle, which gave Santa a "bird's eye view" of the road.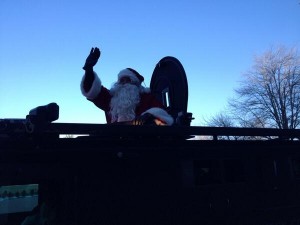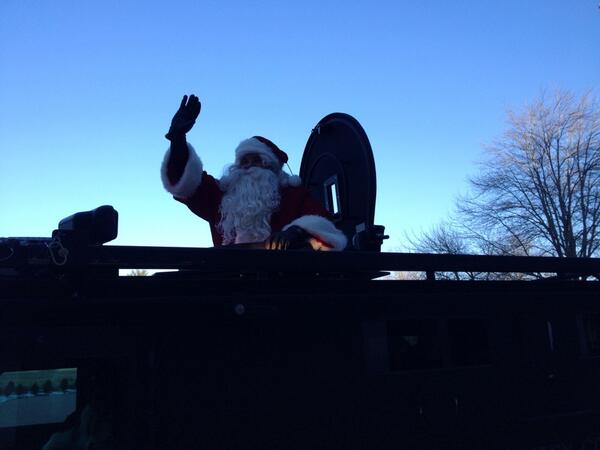 "It's a little nippy but my real worry is keeping my hat on," said Robert Ladany, a Montgomery County policeman with the Germantown motor squad.
For Ladany and his team of more than 30 policemen in cars and on motorcycles, the event started at the Germantown station and ended at the Children's Inn at NIH at 5:30 p.m., with little rest in between.
But for Ladany, the event is about giving back and so much more.
"It's kind of special because besides going down there and seeing those kids, I'm a cancer survivor too," said Ladany.
"When I see those kids with the kind of illnesses they have and knowing that they don't know, they have tough lives and some of them won't have long lives and if we can just bring them a little lit of sunshine on one day or ease the burden on their parents or brothers and sisters for just one day it is worth everything that we ever do for them," he said.
His wife Jacqueline Morcone, who joined her husband for the first time this year as Mrs. Claus, says she knows the feeling of having sick kids and is grateful for the opportunity to give back.
"We have a child who has Crohn's disease and a child who had epilepsy when she was younger so I have a real heart for kids who are sick," Morcone said.
"I know what it's like to be in the hospital with your child watching them struggle or suffer so to me I want to get back out there and give back to people because so much was given to me when my kids were in the hospital," she said.
Montgomery County Police Chief J. Thomas Manger said he looks forward to the event every year.
"Santa's been doing this ride for a long time and the joy that he brings to the children both at NIH and all of the different locations where he visits is just so heartwarming," Manger said.
To find more information about the cause and to learn how to donate, visit the Children's Inn website here.
Related posts: