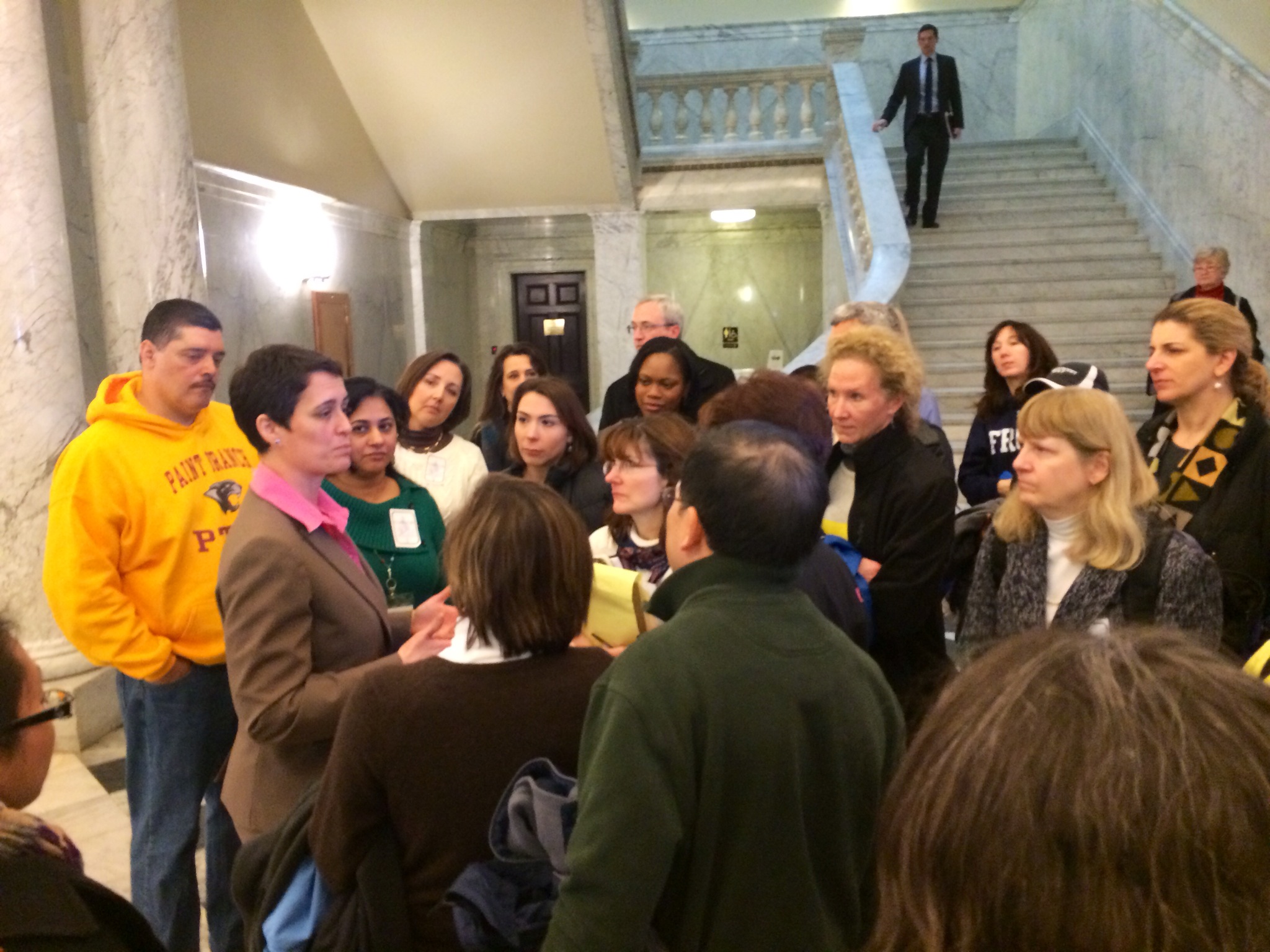 County PTA Leaders Lobby in Annapolis (Video)
Freezing rain didn't keep leaders from the Montgomery County Council of PTA's from boarding a bus in Rockville on Jan. 10 and heading to Annapolis to rally and lobby for what they say is much needed money for County schools.
They are asking for a bill that would give Montgomery County $750 million for new school construction.
MyMCMedia's Valerie Bonk followed the group where they met with Maryland Senators and Delegates on both sides of the issue.
The Maryland General Assembly is expected to take on the issue in March.
Find more information about the MCCPTA's efforts on their website here.
Related posts: