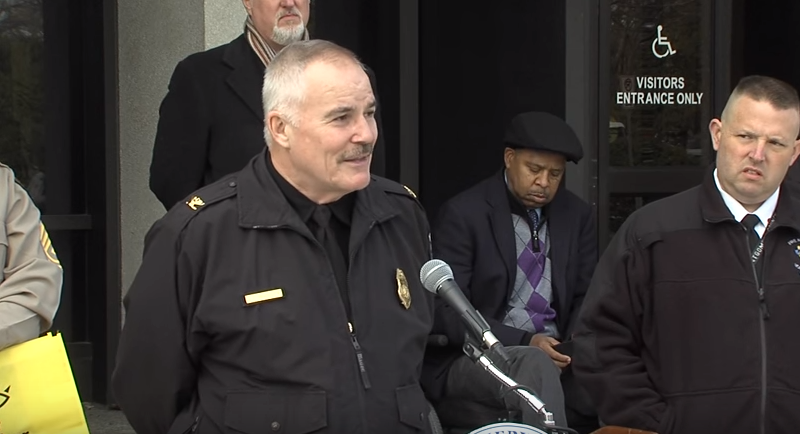 County Public Safety Chiefs Promote Holiday Safety (VIDEO)
Montgomery County Police Chief Tom Manger and Fire Chief Scott Goldstein held a news conference at the Public Safety Headquarters in Gaithersburg to highlight pedestrian safety during the holidays.
You can watch the conference in its entirety here:
According to Chief Manger, "The fourth quarter of the year, which includes the holiday season, is one of the most dangerous times of the year for drivers and pedestrians." An average of 135 pedestrians are involved in traffic collisions during this time of the year, "this traditionally has been the highest quarter of the year for traffic crashes and we need to do everything we can to prevent these tragedies," Chief Manger said.
Chief Goldstein says drivers and pedestrians need to be more cautious; "Drivers, look out for pedestrians especially in hard-to-see conditions such as nighttime or inclement weather. Pedestrians, follow the rules of the road and pay attention to traffic."
Officials also announced the 2015 "Shop with a Cop or Firefighter" initiative to provide extra security during the holiday season. Police officers and firefighters will be handing out bright yellow shopping bags in parking lots and shopping centers throughout the county.
Takin' it to the Streets, MoCo Fire Chief Goldstein is joined by FS705/715 crews re 'heads up' for Pedestrian Safety pic.twitter.com/N5u6BiCNXf

— Pete Piringer (@mcfrsPIO) November 24, 2015
Related Posts: