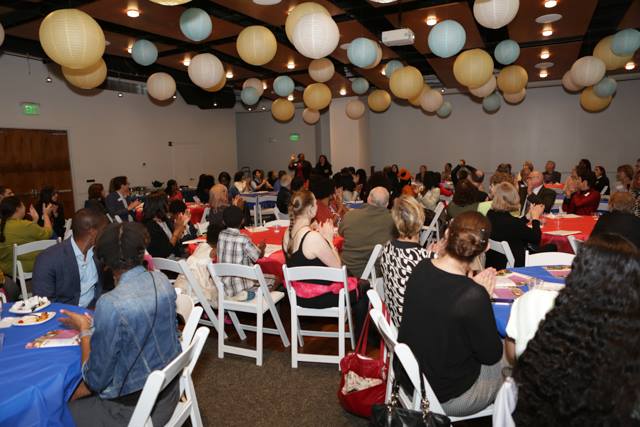 County Recognizes Volunteers During Community Action Celebration
Dozens of organizations and residents here in Montgomery County were recognized by the Community Action Board (CAB) for their commitment in addressing poverty during a special recognition ceremony Wednesday evening in Rockville, according to a news release.
Here is the list of organizations and individuals recognized during the Community Action Month Celebration:
Volunteer Income Tax Assistance Program (VITA)
VITA provided more than 3,000 hours of free tax preparation services this past year which helped more than 2,200 low-to-moderated income families.  VITA volunteers helped to bring back more than $5.4 million to their households.
Takoma-East Silver Spring (TESS)
Located in the Long Branch area provides services and referrals for residents in need of social, health education, legal, housing and nutritional assistance.
TESS staff helped more than 8,000 residents each year and was recognized for providing critical support to victims of the Flower Branch Apartment fire victims back in August.
Silver Spring Resident Soffie Ceesay
Ceesay received the Marcia Plater Community Action Award for an Adult Volunteer for supporting residents in crisis situations for more than 20 years.
Future Link
Future Link received the Henry L. Dixon Community Action Award for providing self-advocacy education, career, mentoring and academic support to at-risk young adults in the community
Gaithersburg Student Union
The Gaithersburg Student Union received the Gerald J. Roper Sr. Community Action Award for engaging high school students last year to provide more than 1,500 hours of volunteer service.