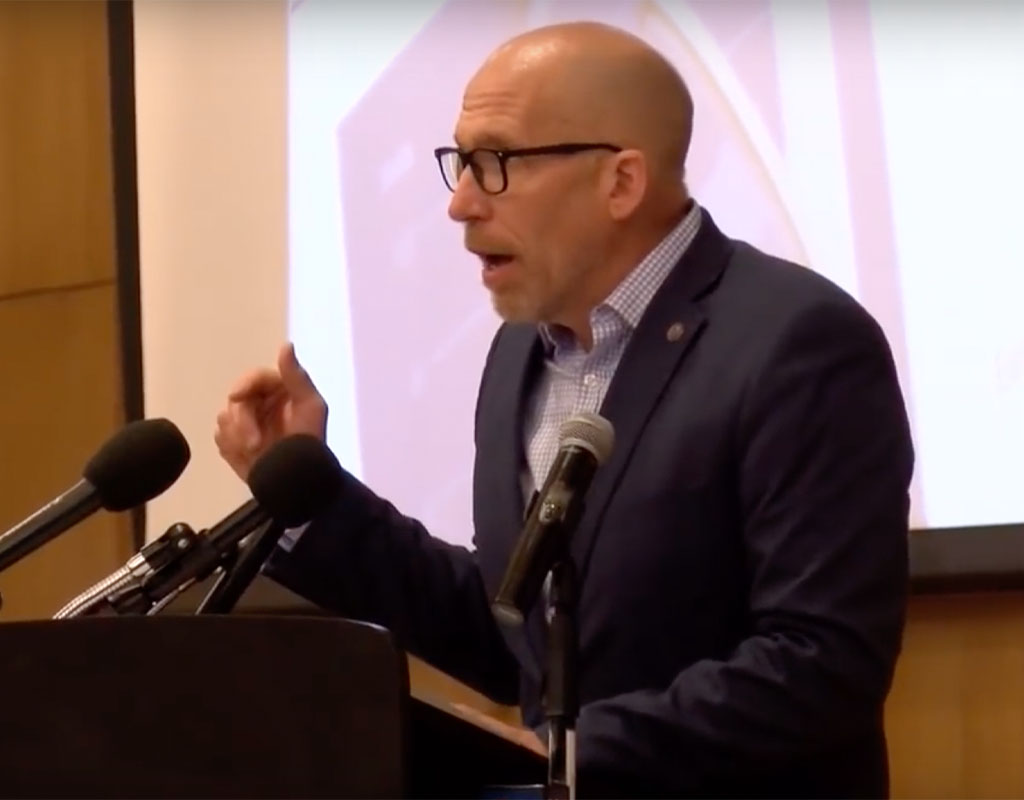 County Residents, Officials Protest Toll Lanes and I-270 Widening Plan
Hundreds of residents, activists and government officials attended a Sunday town hall at the Silver Spring Civic Building to condemn what they believe to be a rushed plan from Gov. Larry Hogan to build toll lanes and widen Interstate 270 and the Capital Beltway.
The Maryland Board of Public Works was scheduled to vote on a public-private partnership plan to move forward with the project on the Wednesday before the town hall. Hogan delayed the meeting so the state's Treasurer Nancy Kopp – who has "serious concerns" about the proposal, according to the governor – could be present for the vote.
This town hall was organized in a week by Montgomery County Councilmember Tom Hucker, who chairs the council's Transportation and Environment Committee.
"As we can see by how many people turned out in just one week, there are profound and widespread concerns by taxpayers about how this project will impact our neighborhoods, how it will compromise our environment, how it will affect our commutes and how it will impact our state's finances," Hucker said at the town hall.
Hucker believes residents deserve a traditional review of the proposal that includes fiscal, environmental and traffic assessments.
"We're the experts on congestion in Montgomery County, not folks in Hanover, Maryland, at the Department of Transportation," he said at the meeting.
While these activists plot to keep the roads filled with traffic, our relief plans have received broad support, advancing through public hearings, workshops, meetings & votes. We'll continue our historic investment in both transit & roads so that you can finally get moving again.

— Governor Larry Hogan (@GovLarryHogan) May 5, 2019
State officials originally promised county leaders that no homes would be taken in the construction process if the plan were to move forward, but it is unclear if this is still the case.
Sidney Katz, the county council's vice president, told town hall attendees "that is reneging on a promise and we should not allow that."
Community members raised an array of concerns as they spoke at the meeting, including the lack of resident input on the plan, the potential environmental impacts of the proposed construction and the permanent effects these changes would have on their qualities of life.
U.S. Rep. Jamie Raskin, who represents Maryland's 8th district which includes parts of Montgomery County, told the town hall's audience that the right solutions would only be reached with resident input.
"Public participation is essential, it's indispensible, it's key and, Mr. Governor, it is unavoidable," Raskin said. "The people will be heard."
County Cable Montgomery's Coverage of the Town Hall