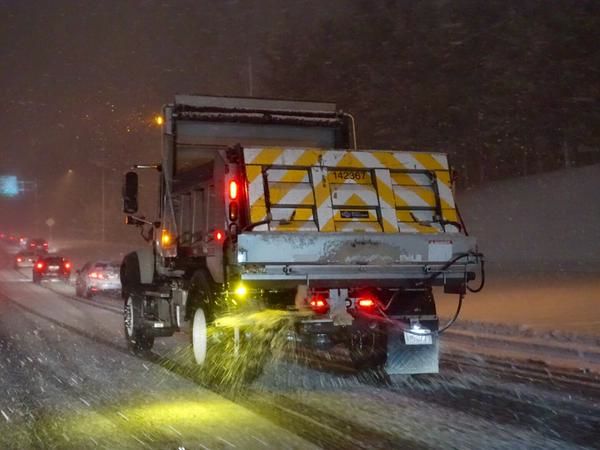 County Snow Total Measured in Millions
Montgomery County has spent $10.5 million so far this winter keeping the roads clear of snow and ice.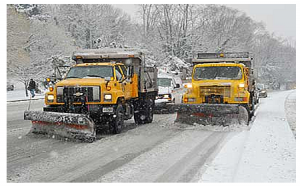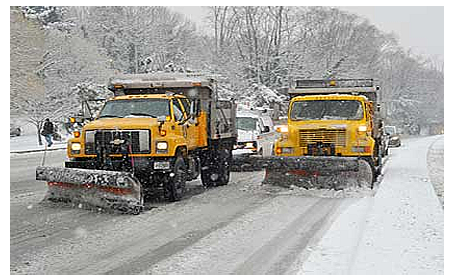 That's about $1 million more than budgeted but less than half of the ten-year-average expenditure for snow and ice removal, according to Keith Compton, division chief for Montgomery County's Department of Highway Services.
Montgomery County so far has recorded 22.5 inches of snow, sleet and ice, but Mother Nature is not through yet. The county has seen snow fall late into March and Compton said his department is ready.
When the county's 175 plows with 175 drivers are working to clear the roadways, it costs the county $13,000 an hour. That's if that work is being done during the traditional workday. Weekend and off hours are overtime. So far the county has used 40,000 tons of rock salt mixture. Also, the county's uses brine- a solution of 21 percent salt and water- to pretreat roadways at a cost of $35,000 for 1,000 lane miles. Brine helps to retard the bonding of ice to the roadway so crews can remove it easier.
But when Compton watches the weather forecast, he said snow totals don't worry him. It's a three letter word that gets him concerned.
"In a word- ice," Compton said. "It's the most costly, dangerous and difficult to treat. I'd rather have six inches of snow than a quarter inch of ice."
This year Compton's team has a new tool to help keep roads safe. It's called a road weather information system and it is a pavement forecasting system. Compton said sensors are mounted on four traffic signal poles in the county that shoot photos and signals to read pavement temperatures, dew points and grip factors to help Compton's team determine road conditions. The four sensors in the county are in the northwest, southwest, northwest and southeast to provide information on the mico-climates here.
"This is our busy season," Compton said.