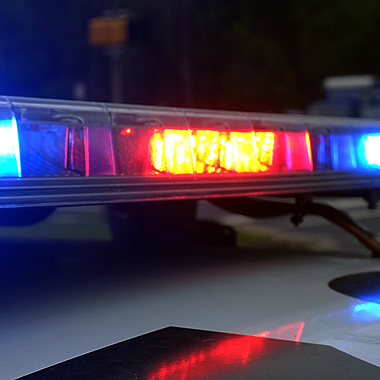 County Teacher Faces Charges in North Carolina
A Quince Orchard High School teacher has been charged with a fatal accident that occurred in North Carolina last week, according to school and police officials.
Nicholas Saadipour, who teaches English and theater at the Gaithersburg school, had crashed into a guardrail on the left side of I-95 near Gaston, N.C., according to a news report of the incident in the Roanoke Rapids website, RRSpin.com.
Saadipour tried to get his car back onto the roadway, but put his Honda Civic into the path of an oncoming Ford Explorer, driven by Sandy Griffin. Griffin, 59, swerved to miss Saadipour's car and overturned. RRSpin quoted a state trooper who said Griffin was pronounced dead at the scene.
The officer said Saadipour was charged with several offenses including drunken driving and felony death by motor vehicle.
The incident prompted this letter sent home from the Quince Orchard principal:
Dear Quince Orchard Students, Staff, and Parents,

I am writing to provide information about a serious incident involving a staff member at Quince Orchard High School.  Mr. Nicholas Saadipour, an English and Theatre teacher at our school was involved in a serious car accident in North Carolina on Friday, November 23, 2018.  Mr. Saadipour is ok, however, another person involved in the accident has died and others are seriously injured.

Our thoughts are with Mr. Saadipour and all of those impacted by this tragedy. Police have indicated Mr. Saadipour may have significant responsibility for the accident. He will be on leave while he addresses this serious matter.  High quality substitutes are being identified to ensure students continue learning during his absence.

Counselors and psychologists will be available at Quince Orchard High School to support our students and staff in the wake of this news. If you have any questions or concerns, please do not hesitate to reach out to me at 240-740-3615.

Sincerely,

Elizabeth L. Thomas

Principal