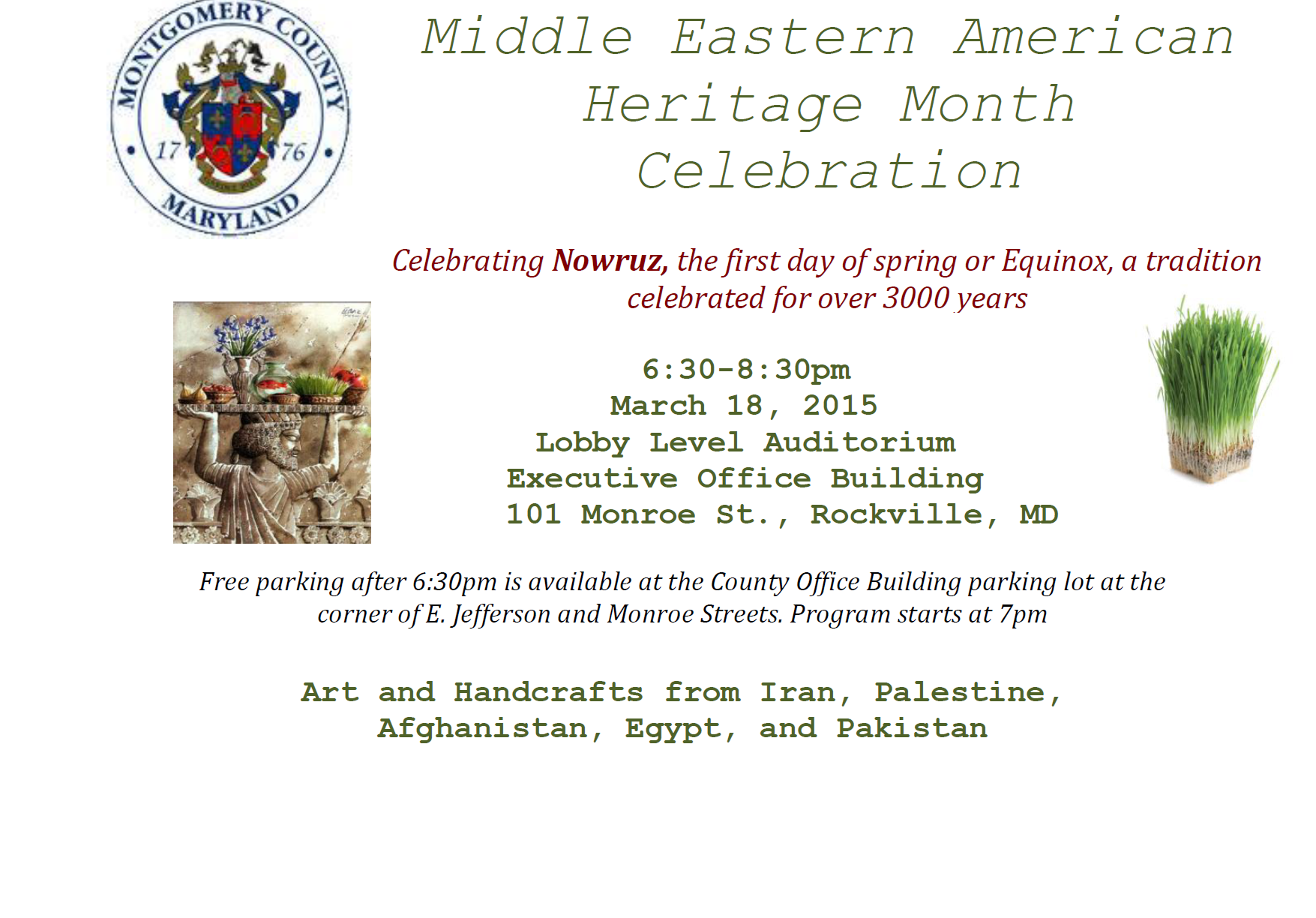 County To Recognize Middle Eastern American Heritage Month For The First Time
Montgomery County Executive Isiah Leggett is scheduled to recognize March as Middle Eastern American Heritage Month for the first time in the county
The celebration will take place at the Lobby Level Auditorium in the Executive Office Building on March 18 at 6:30 p.m.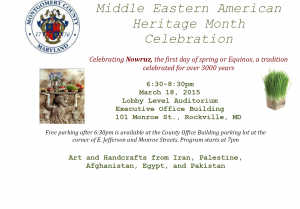 The proclamation comes during the 2015 Nowruz celebration, which commemorates the first day of spring or Equinox- a tradition celebrated for over 3000 years.
Attendees will have the chance to learn more about arts and handcrafts from Iran, Palestine, Afghanistan, Egypt, and Pakistan.
Special guest is Susan Douglass, education outreach coordinator for the Center for Contemporary Arab Studies at Georgetown University.
The event is free and open to the public. Reservation is required.
Email Middle Eastern Liaison Mimi Hassanein at mimi.hassanein@montgomerycountymd.gov or call 301-379-7868.
The Executive Office Building is at 101 Monroe Street in Rockville.