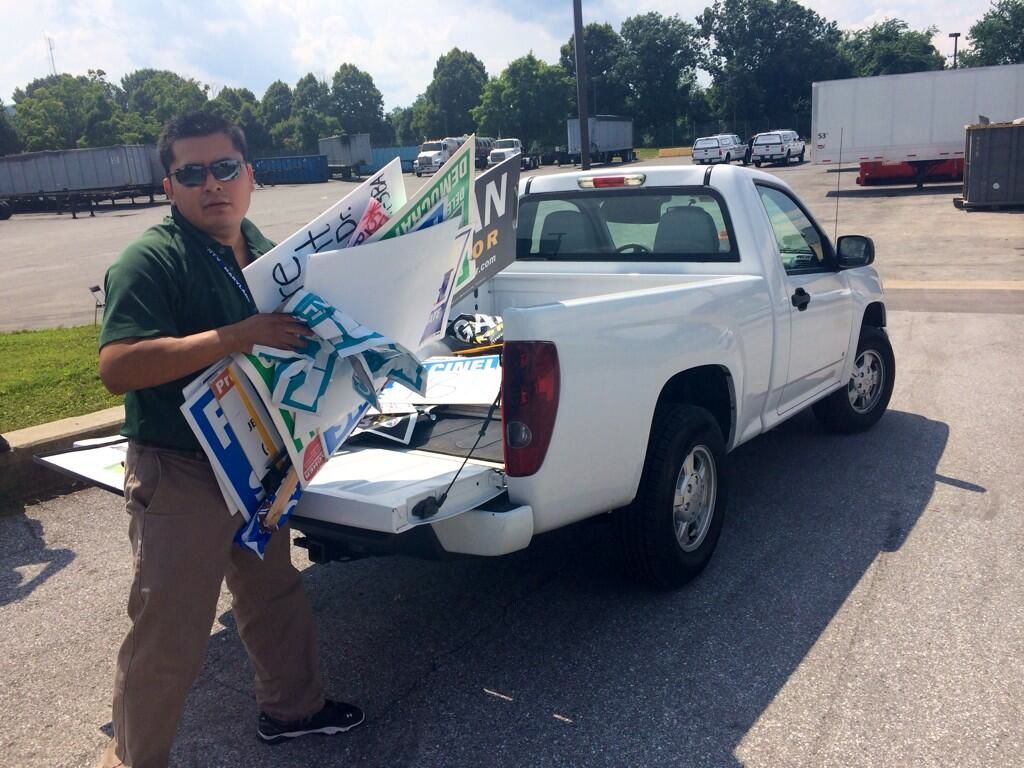 County Trashes More Than 2,500 Illegal Signs (Video)
Drivers can see clearly now the signs are gone.
It was time to go for more than 2,500 signs that were placed illegally along Montgomery County roads as three County departments came together for the first time and hit the road for a day-long crackdown on signs that could be distracting for drivers.
See more in this MyMCMedia Extra:
"It's illegal to put a sign on a right of way unless it's over the weekend and you have a permit and very limited use over the weekend for a yard sale or something like that," said Jessica Fusillo, Community Outreach Manager with County Permitting Services.
While all signs put up along County roads need a permit, the office of permitting says if signs are put up on a Saturday and removed before Monday, they're generally "okay."
If they're not, the fine is pricey.
"If someone continually puts something out in the public right of way without a permit for long durations of time we can issue them a letter and be very nice and say please don't do this and then afterwards there a $500 fine per day," Fusillo says.
And what's the most common illegal sign spotted in the County?
"During an election year there's a lot of politician signs but really most of them are predatory lending most of them are signs to bring people to your shop, most of them are signs that people think they're not even thinking about it they say oh I want to advertise so we have a lot of signs for all kinds of community events for all kinds of fundraising events for anything that needs to be sold, they want to sell your house, they want to sell your car, they want to buy this, they want to buy that, those are the kind of signs that we see," Fusillo said.
For more information on the do's and don't's of advertising along the roadway, visit the County's permitting site here.