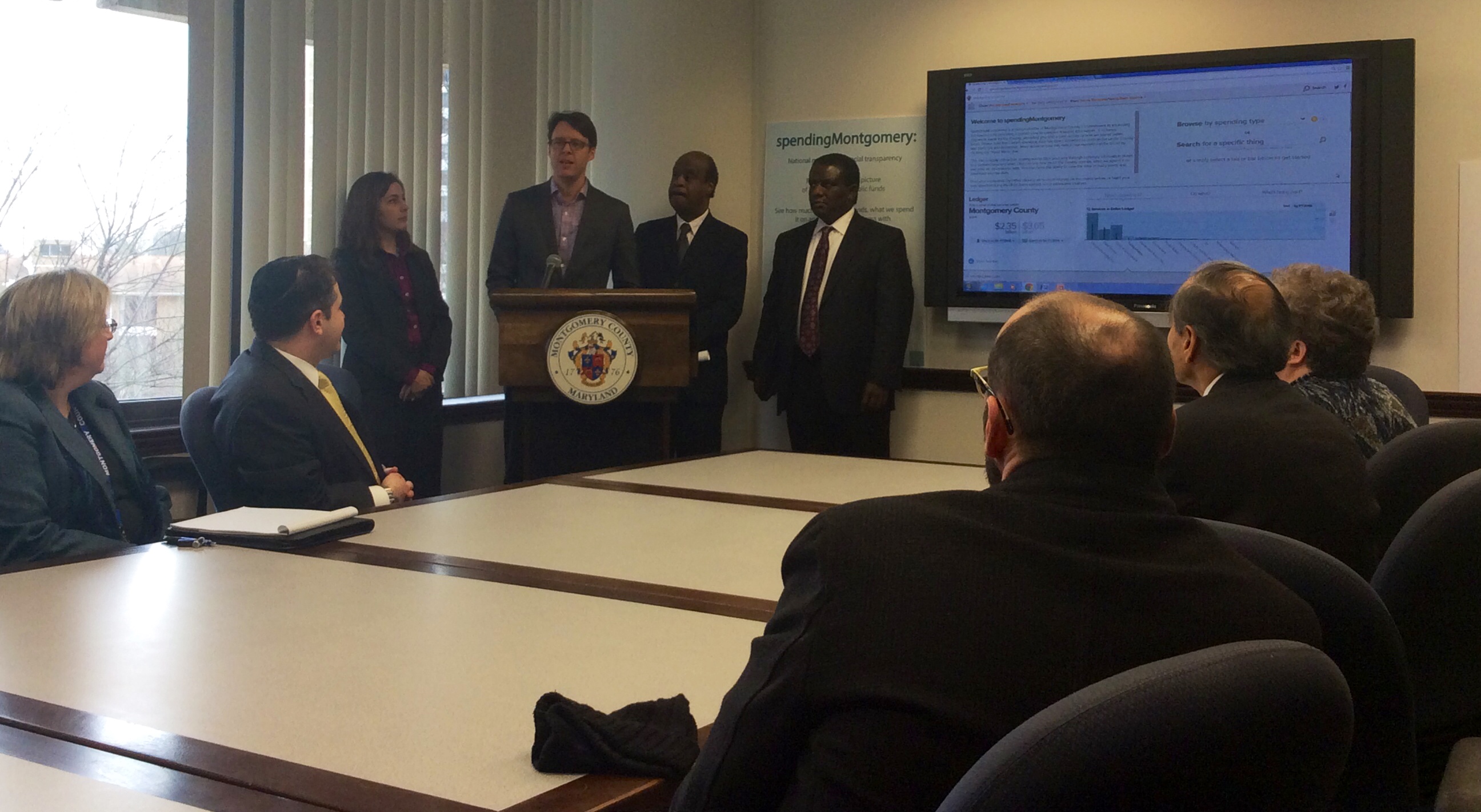 County Unveils New Website that Spotlights Spending Data (PHOTOS & VIDEO)
Montgomery County officials have unveiled a new website designed to provide residents and businesses with unprecedented access to raw spending data.
It's called spendingMontgomery and local leaders said the website is a national model for financial transparency in government.
"We are committed to open government, and to transparency, in everything we do," said Montgomery County Executive Isiah Leggett. "The spendingMontgomery website is a big step forward for us. We want to give our residents better access to all the information available to them. And, we want people to be able to dig down, access source data and find answers."
County Councilmember Hans Riemer called the new site a "game changer."
"The new spendingMontgomery initiative is a groundbreaking application of the open data vision, and I applaud the County Executive and his team for bringing it forward," said Riemer. "This is the kind of innovation in government services that I hoped would result from establishing both an open data policy and a strong collaboration with the Executive Branch to implement the vision. Budget and spending data is complex, but Montgomery County, in partnership with our vendor, Socrata, has managed to take the raw data and make it accessible, understandable and meaningful. This level of financial transparency will set a new standard for government organizations."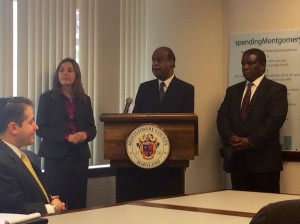 At a news conference on Jan. 29, Victoria Lewis, the site's project manager, explained how the site allows the public to better understand spending data thru guided views, simple searches and visualizations represented by charts, graphs and tables.
"Like so many other jurisdictions, we want to provide a complete and detailed picture of our finances, and this means we have to go beyond rows and columns of numbers to really connect with our residents," said Lewis.
The new site allows citizens to access, analyze and understand how the County spends money, who spends it, what it is spent on and with whom the county does business.
More specifically, spendingMontgomery allows people to:
–See vendor checks written by Montgomery County, except those omitted for safety and privacy concerns.
–View payments from July 2012 to January 2015, with quarterly updates schedule planned moving forward.
–Search payments based on category, amount, vendor, etc.
–Click through summary information down to a detailed payment level.
–Find information on the County's biggest vendors.
–Calculate how much money the County has spent on vendors in the current fiscal year, as well as in the previous fiscal year.
–See how County business partners use dataMontgomery datasets as a resource.
–View graphs, charts and other visuals that help make sense of the data.
–Access and download raw data.
–Disseminate information via social media.
Both the spendingMontgomery and budgetMontgomery sites were developed in partnership with members of the public and Socrata.