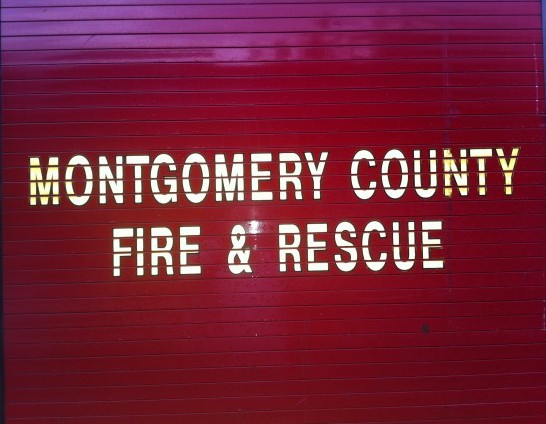 Updated: County's Rescue Crews Sending Help for Hurricane Harvey
UPDATED 8.28.17:  Some members from Maryland Task Force 1 is headed to Texas.
Maryland Task Force 1 is on the way to Texas to assist with this task. We are all in this together. #MDPrepares https://t.co/5FiDaiZknu

— MDMEMA (@MDMEMA) August 28, 2017
20 Members of FEMA US&R MDTF-1 have been activated and are responding to assist Texas in the wake of Hurricane Harvey. #MDTF1 #US&R #mcfrs

— Daniel Ogren (@mcfrsPIO4) August 27, 2017
Original 8.25.17 As Hurricane Harvey intensifies in parts of the Gulf Coast, crews from Montgomery County's Fire and Rescue Service are preparing to help the Federal Emergency Management Agency.
Maryland's Task Force Once team has sent several personnel to assist FEMA's Incident Management Team (IMT) and Incident Support Team (IST), according to Pete Piringer, spokesperson for Montgomery County's Fire and Rescue Service.
Maryland's Task Force One FEMA Urban Search and Rescue Team has been placed on standby and not yet deployed.
There are 28 search and rescue teams in the United States that are sponsored by local agencies to assist with disasters.  Teams from Tennessee, Missouri, Ohio, California, Nebraska, Utah, Indiana and Colorado have been moved to a stationed area near San Antonio, Texas, according to Piringer.
10 am CDT Key Messages for Hurricane #Harvey. Catastrophic and life-threatening flooding expected. https://t.co/tW4KeGdBFb pic.twitter.com/Tdo9Qsxk1L

— NHC Atlantic Ops (@NHC_Atlantic) August 25, 2017
10 am CDT Key Messages for Hurricane #Harvey. Catastrophic and life-threatening flooding expected. https://t.co/tW4KeGdBFb pic.twitter.com/Tdo9Qsxk1L

— NHC Atlantic Ops (@NHC_Atlantic) August 25, 2017