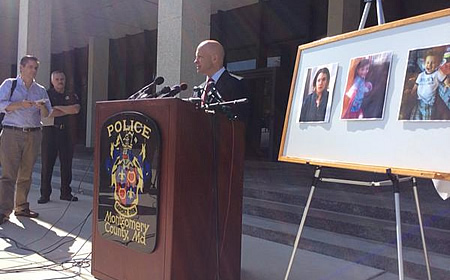 Craig Rice on the Search for Jacob and Sarah Hoggle (VIDEO)
In this MyMCMedia extra, Council President Craig Rice shares his thoughts on the status of the search for missing toddlers Sarah (3) and Jacob (2) Hoggle. Take a look:
The Hoggle children were reported missing on Sept. 8 by their father Troy Turner. Police search teams have scoured over 13,000 acres in Montgomery County looking for the children. Their mother, Catherine Hoggle, is in jail awaiting a Sept. 30 bond review. Police said she has not disclosed the whereabouts of her children.