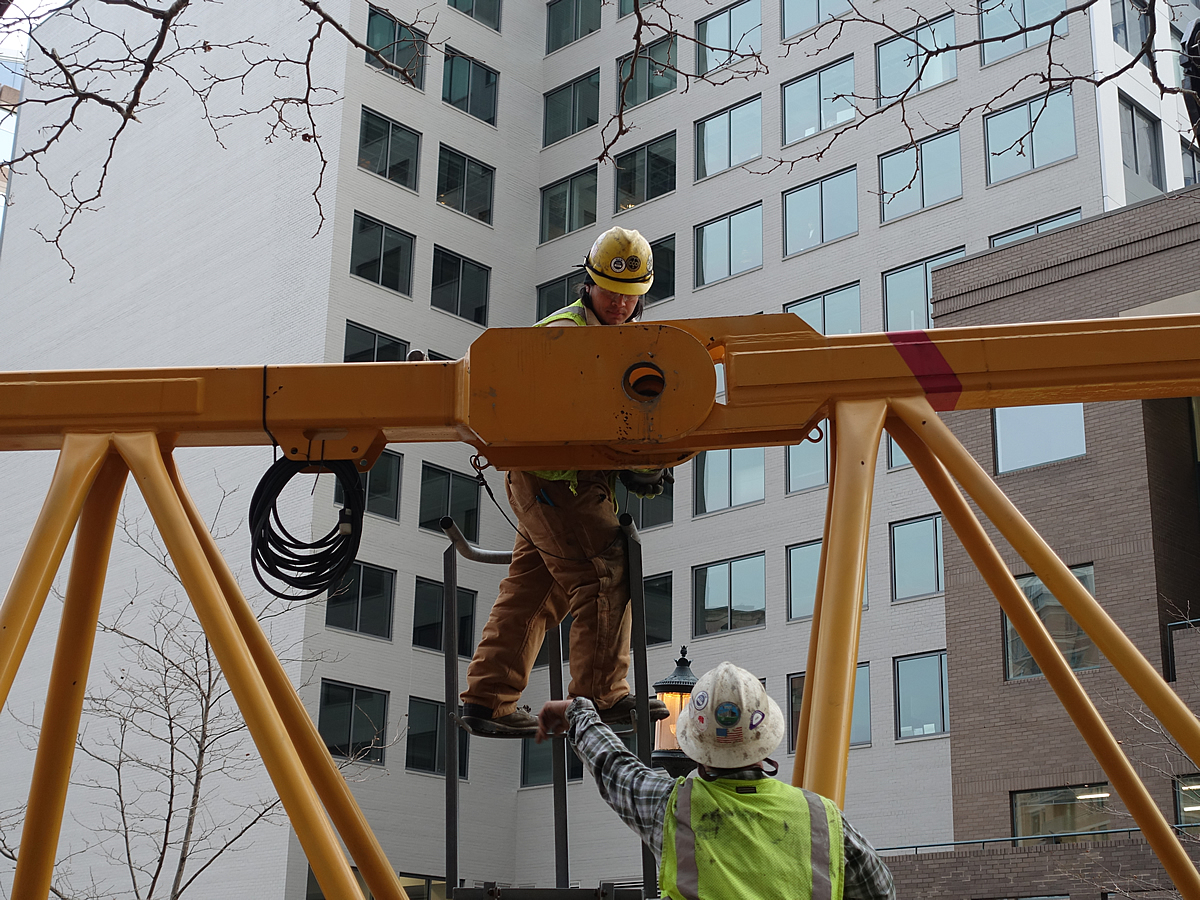 Crane Ceremony to Mark Construction at Suburban Hospital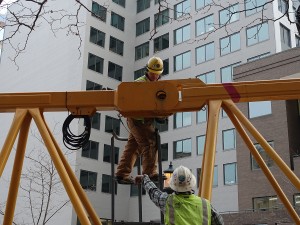 A massive crane will be the centerpiece of a milestone ceremony at Suburban Hospital on Tuesday to mark construction of the hospital's new garage and clinical building.
The ceremony is scheduled from noon to 1 p.m. on May 24th near the garage construction site, adjacent to the hospital at 8600 Old Georgetown Road.
The crane ceremony highlights the transition from clearing the building site to erecting new facilities. The first phase of the project is the building of a parking garage, slated for completion in 2017.
Presiding over the ceremony will be Jacky Schultz, interim president of Suburban Hospital, and John McMahon, co-chairman of the Capital Campaign Steering Committee for Suburban Hospital and the chairman of Miller & Long Concrete Construction company. According to a media advisory, McMahon is also a generous benefactor to the hospital.
In addition to the new garage, the campus enhancement project includes a 300,000-square-feet addition to the hospital as well as renovations to the existing facility. New, advanced operating room suites will also be added and designed to accommodate innovations in surgical care technology such as MRI and robotics. In addition, a number of private patient rooms will be added, all designed to provide great patient comfort, enhance infection control and improve operational efficiency. Other campus enhancements include increased on-campus parking and medical office space for specialty physicians, all with a sustainable green building design.
You can find more information about the Suburban Hospital campus enhancement project online, here.