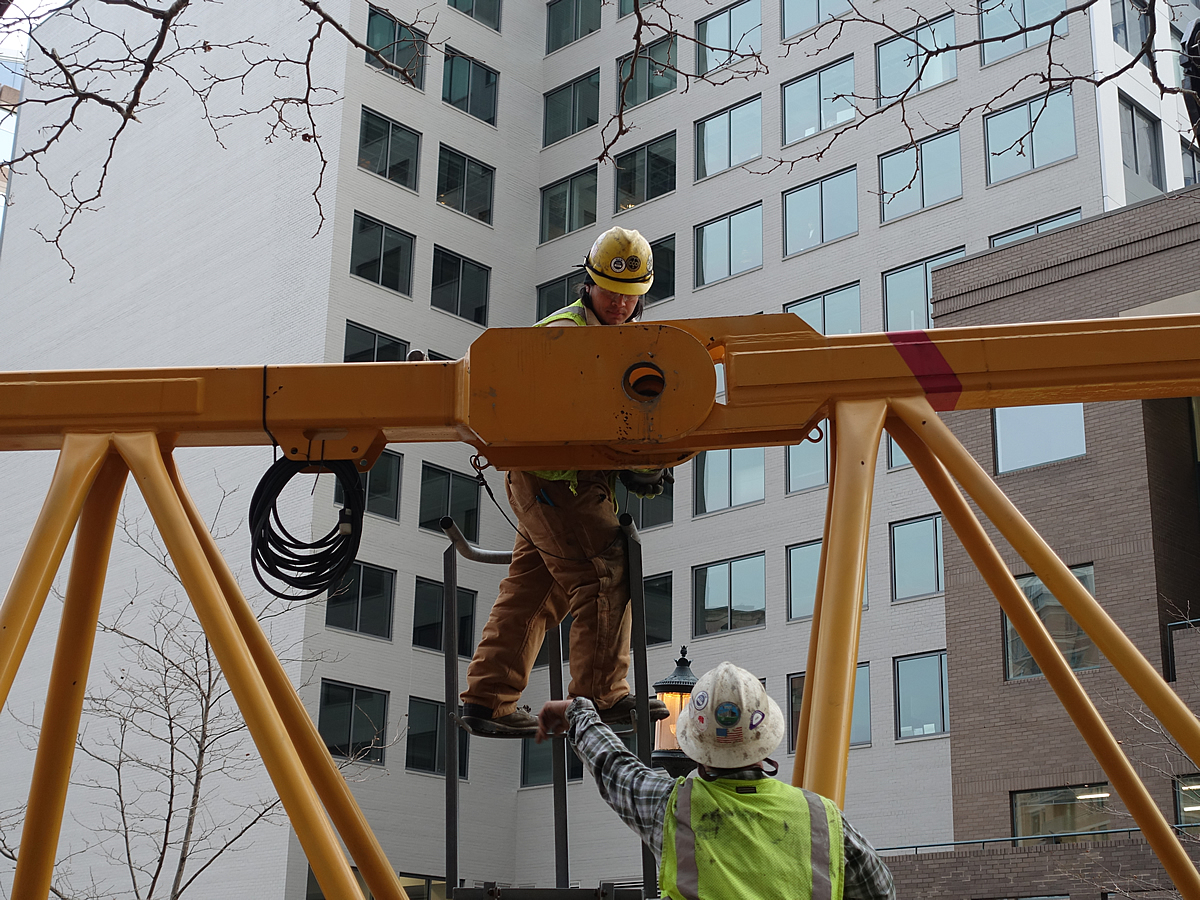 Crane Operation to Close Colesville Road in Silver Spring This Weekend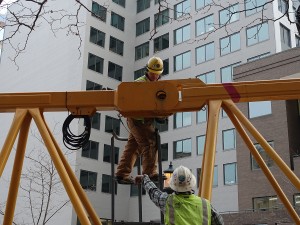 Silver Spring commuters take note, a crane operation will close a portion of Colesville Road in Silver Spring this weekend.
The lane closures are slated to begin at midnight on Feb. 11, and will include three southbound lanes and two left northbound lanes of Colesville Road between Spring Street and Fenton Street. One northbound lane is expected to remain open during the crane operation.
According to the Maryland State Highway Administration (SHA), the lane closures will be used to assemble a tower crane for the United Therapeutics' building project at Spring Street near the intersection of Colesville Road. Pedestrians should note that sidewalks within the work zone will be closed during the work. The crane company is planning to direct pedestrians to the safest signalized crossings and use a flagging operation to guide motorists through the work zone detour.
Drivers are advised to consider Georgia Avenue or East West Highway as alternatives.
Montgomery Co:US 29 NB & SB lanes from Spring to Fenton will close midnight 2/11 for crane operation. https://t.co/fHKKBtFGOc sf #mdotnews pic.twitter.com/tBYZGMEiWy

— MD State Highway Adm (@MDSHA) February 7, 2017