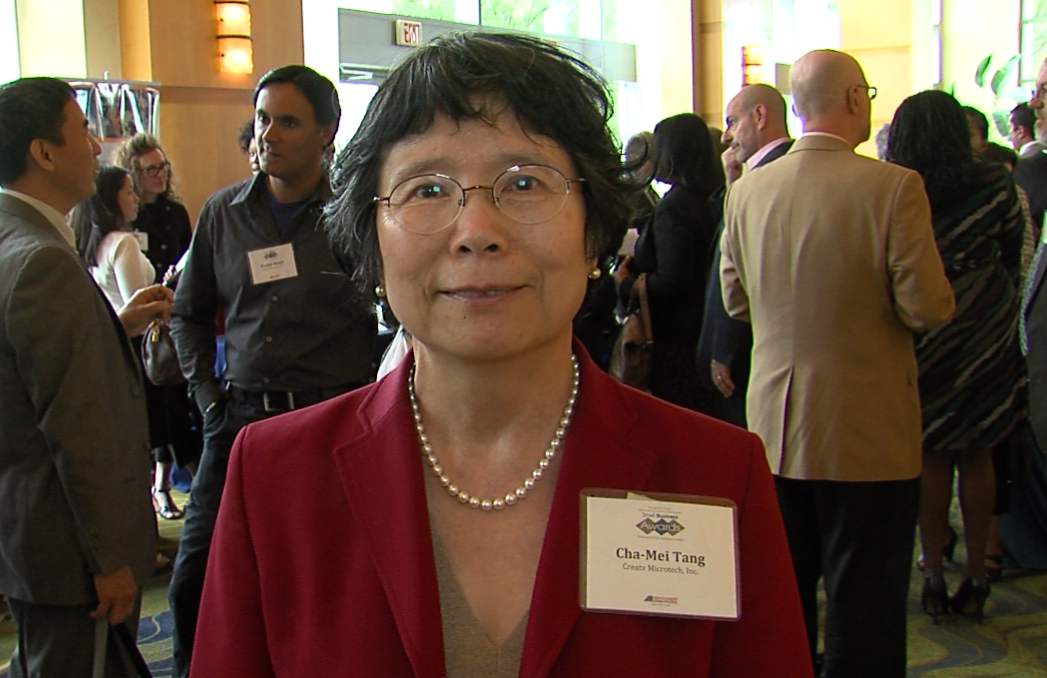 Creatv MicroTech Top Bioscience Company (Video)
Over 300 companies joined Montgomery County Executive Isiah Leggett (D) and Steve Silverman, the director for the county's economic department in honoring eight local businesses at the Small Business Awards on May 24.
Creatv MicroTech was recognized as the Bioscience Company of the Year. Cha-Mei Tang is the founder and president for the company. Tang talked about how her company has developed a technique to help cancer patients receive specialized treatment.
The company was created in 2000. Tang says she is pleased to help those suffering from cancer to find a treatment that works on an individual basis and and not based on population.
Additional Coverage: