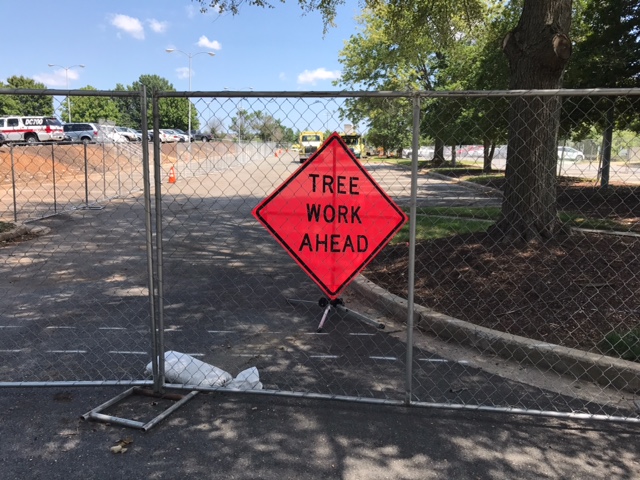 Crews Remove Dozens of Trees Outside Public Safety Headquarters Building for New Microgrid Project (VIDEO)
If you have visited the Montgomery County Public Safety Headquarters building in Gaithersburg this week, you may have seen tree removal crews at work in the parking lot. MyMCMedia's Sonya Burke reports that dozens of trees are coming down so that the county can install a new microgrid project.
According to the county's website, Duke Energy Renewables will own and operate the system for its 25-year service life. Schneider Electric is constructing and maintaining the system. Rec Solar is building the solar canopy. The microgrid project is considered a national model for other local governments looking to improve resiliency.
Officials say the innovative project will reduce greenhouse gas emission by 3,233 metric tons annually – the equivalent of taking 680 cars off the road. Eric Coffman, chief of the Office of Energy and Sustainability for the Montgomery County Dept. of General Services, said the project will also include more parking spaces and charging stations for electric vehicles.
You can find out more about the microgrid project on the county's website, here.