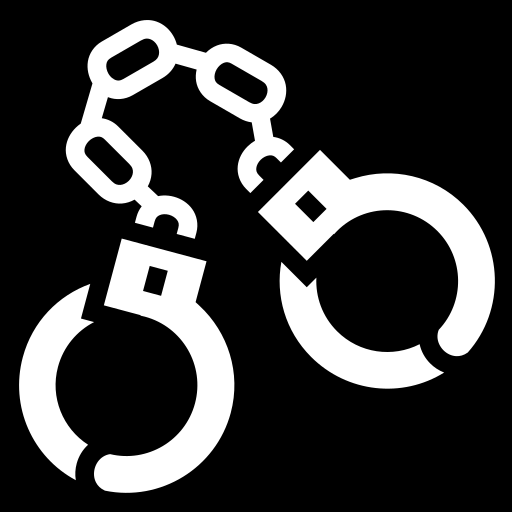 Criminal Behavior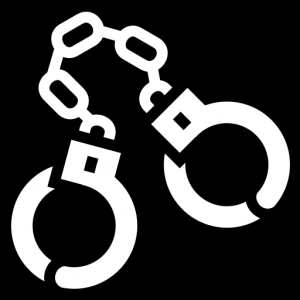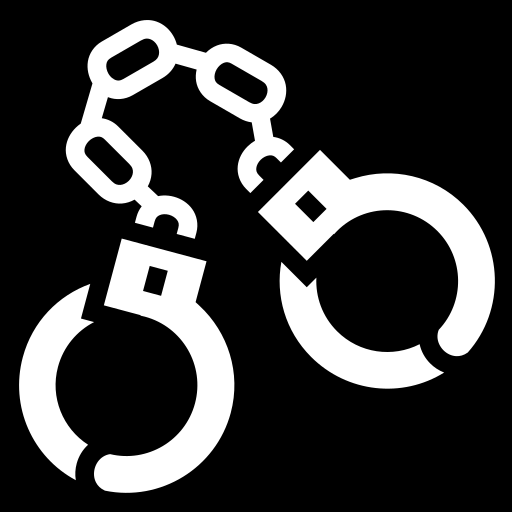 I am a criminal. Phew. I said it. Wow, it's freeing actually.
But before you start judging me and whispering behind my back, here's a news flash.
You may be a criminal too and not even know it.
I had no idea how scandalous I was 'til I stumbled upon these obscure laws.
Are you guilty?  Read on to find out.
False Weather Reports: Did you know that the Federal Government says it is illegal to give a false weather report? My bold prediction? Cloudy with a chance of prosecution. Approximately 95% of all weather reports turn out to be totally bogus. So why aren't we rounding up weathermen by the dozens and hauling them in?  I mean, an entire profession laughs in the face of this law every single day.  If we are being honest, it is sort of my dream job. Being wrong and getting paid—even illegally—totally rocks.
Swearing on a Highway— In the city of Rockville, Maryland, you can't swear in your car loud enough for others to hear.  Umm. Hmmm. This is concerning. Sadly, I might have to put my husband under citizen's arrest. Bye honey, we'll miss you. I'll make a cake with a file in it, promise. See, his office is in Rockville and I know the fur flies as he snakes his way there with the windows down. The good news? It's totally legit to subject the passengers in your car to swearing. Or is that the bad news….
Singing Off Key—Been to the Outer Banks lately? Done a little bad car karaoke?  Well, North Carolina does not look kindly upon the tone deaf.  In fact, this crazy law applies to the entire state so you were illegally singing off key for hours before you even reached your destination.  I have one word people. HUM. It is the legal loophole for the untalented.
Retaking Photos– Do you, like me, take an hour to adjust your phone camera, then take and retake just one picture of a stationary object?  Then watch out! In DC it is against the law to stop on the sidewalk and take a picture for more than 5 minutes. It takes me 10 minutes to find my phone in my purse so I am screwed. Why can't they repeal this law and just ban selfies?
Touring—And why else would you be in DC taking pictures unless you were touring our fair city. STOP! There is a Federal regulation stating that you have to be licensed to give tours in DC or face 90 days in jail. Of course, no one responsible for enacting this law has tried to get a license in DC for anything, anywhere at any time. It is impossible. So, the government, through its sheer inefficiency, has forced you to break the law. That logic is your get out of jail free card and pro bono legal advice for the day. You're welcome.
Changing in Your Car—No worries, I didn't forget my Rehoboth vacation people! I hope you didn't decide to change into a dry shirt before leaving. If you did, police have the right to take the shirt off your back. Yes indeed, it is illegal to change your clothes in your car if you are parked on a public street.  And before you go getting all crazy entitled and heading to a public restroom to change, don't. That is a big, fat no-no too.  Rehoboth is all about chafing and wedgies on the car ride home.
Now before you surrender to the authorities, scroll through this here fine print.
All of these laws were unearthed on the internet and appeared to be in full force and effect. However, there is no way to verify their validity because it is perfectly legal to just make up crap and put it out on Google. How ironic is that? This list is intended for entertainment purposes only. It is not meant to encourage vigilante justice even though there are a lot of bozos walking around that totally deserve a little personal intervention. Amiright?  
It is also perfectly legal for you to treat these laws as the nonsense they are.  
Carry on.