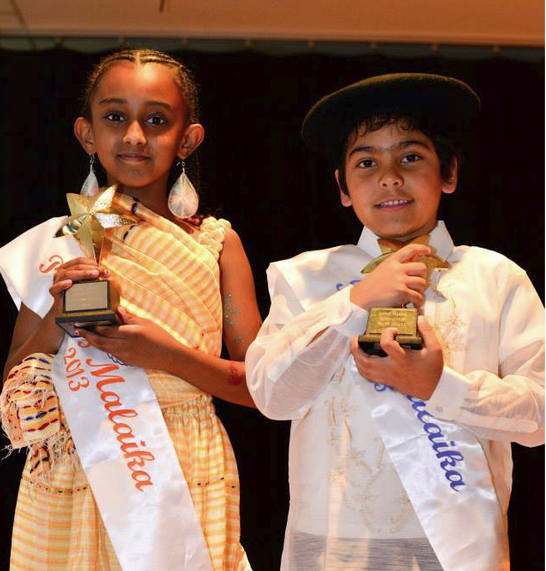 Cultural Pageant Raises Autism Awareness (Photos)
Children wore their traditional garb with pride during the 2013 Little Malaika International Boys and Girls Leadership and Multicultural Pageant on May 25.
Each of the contestants from ages 6 to 12 years old represented a variety of countries to include the: Philippines, France, Nigeria, Cameroon, Eritrea, Ethiopia, Rwanda, Jamaica, Haiti and Trinidad & Tobago.
Hosted by the 4-H Youth Conference Center in Chevy Chase, about 100 people came to support the competition which served as a vehicle to bring awareness to autism in the African community.
One of the struggles is finding a way to track this illness because it's not being recognized in the community, Linord Rachel Moudou, founder of Racines Heritage Foundation.
"This is due to several challenges including not enough resources for diagnosis, not enough experts to diagnose, [African] parents are afraid or ashamed to see a doctor because they are afraid of what it might be or ashamed of their child's condition," she said.
During the pageant the participants are judged on how well they represent themselves through speech and talent.
This year's winners included Semai Tewelde—representing Eritrea and Alexis Turbat—representing France and the Philippines.
The photos are courtesy of Tosin Fagbemi