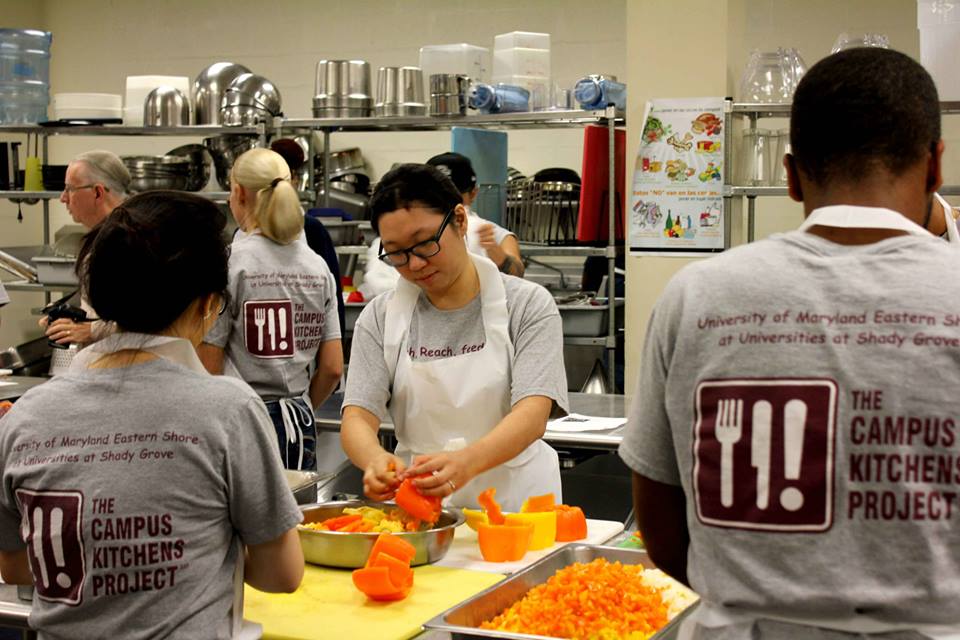 CVC-MC Kicks off Workforce for Good Projects
The Corporate Volunteer Council of Montgomery County (CVC-MC) announced 12 businesses will participate in the inaugural Circle of Leadership. These businesses will pioneer the first "Workforce for Good" service projects in the County, highlighting the value of employee volunteerism and corporate social responsibility as good corporate citizens in the community.
The CVC-MC Circle of Leadership is kicking off the 2014 Workforce for Good Service Projects Jan. 30 at the Universities at Shady Grove (USG) Campus Kitchen, 9630 Gudelsky Drive, Building II, Room 1522 in Rockville beginning at 1:30 p.m.
Members of the Montgomery County business community will volunteer alongside our future workforce, USG students, as well as alumni and members of the USG Board as we prepare three healthy, family friendly meals for clients of The Dwelling Place.
At the event participants will learn about the Campus Kitchens Project, an initiative started by DC Central Kitchen, training the next generation of leaders on college campuses nationwide to implement innovative new models to combat hunger. We will also hear from The Dwelling Place, a Montgomery County nonprofit providing housing opportunities and support services in Montgomery County for families experiencing homelessness, helping them to achieve and maintain self-sufficiency.
There are two opportunities to serve:
1:30 -5 p.m. – Meal Preparation: Dice, chop, stir and cook alongside students of The University of Maryland Eastern Shore's Hotel & Restaurant Management students.
5:00-7 p.m. – Meal Delivery: Partner with a USG student to special deliver meals to the homes of The Dwelling Place clients.
Register online by visiting CVC-MC website.