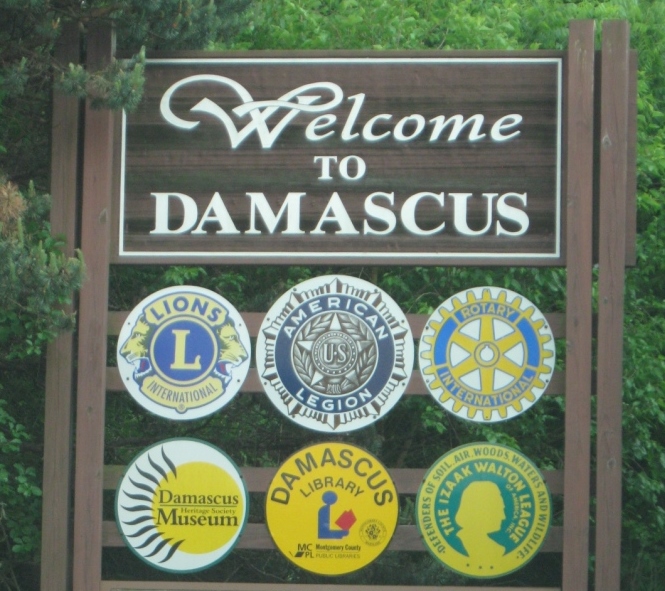 Damascus By The Numbers
We live in Damascus. At least many of you reading this blog live in or near Damascus. We shop, attend school, work, drive through and get our Jimmie Cone fix in Damascus. But how well do you know the little town that sits at the top of Montgomery County? Over the decades, when the name Damascus was mentioned, you might have heard…
Damascus? That cow-town?
Isn't that where we get our pumpkins in October?
Where's Damascus again?
In 2010, the U.S. Government said that there were officially 15,257 people living in Damascus, Maryland. Unofficial stats say that as of 2012, Damascus was over 16,000 in population. Since the last census in 2000, Damascus added a third of its population or 5, 111 more citizens. Damascus might be a cow-town, a small town, but let's see what that really means these days.
We are 1.5% of Montgomery County's total population. Small town? Maybe, but our neighbor, Mt. Airy, logged in at only 9,288, Clarksburg at 13,766 and Laytonsville at only 353! Olney, on the other hand, was over double our size at 33,844 and Germantown was a whopping 86,395! Small town, in some ways, but middle-sized town is more like it!
About 66% of Damascus' population was born outside of Maryland. Thirty-four percent of Damascus residents were born in Maryland and if you talk to folks who currently live here, you often hear stories of growing up in Silver Spring, Rockville and Wheaton before moving to Damascus as adults.
Damascus women outpace men with tallies of 7,785 to 7,472, matching the ratio of women to men in the US.
Politically, 38% are registered as Democrat and 37% as Republican. Twenty-five percent of our population prefer other ways in which to qualify their political status. And while 46% are married, 54% are single or in other, non-married states. This could be why The Music Café started having Singles' Night events!
What does Damascus, that old cow-town, do for a living? Take a look at a sample.
Professional, scientific and technical services – 13%
Public administration – 11.5%
Education – 11%
Construction – 8%
Health care – 8%
Finance and Insurance – 4.5%
While we love our agricultural heritage, only .7% of us (that's seven tenths of one percent!) work in the field of Agriculture, forestry, fishing and hunting. The Damascus Fair, an annual September event, highlights the most beautiful harvest from our backyard gardens, but most of us are just hobby farmers. And smart hobby farmers we are! Sixty-five percent of Damascus residents over the age of 25 have a Bachelor's degree or higher.
In the end, small-town, cow-town Damascus is probably better described as middle-sized, educated, cosmopolitan, suburban, expanding Damascus with a penchant for showing off our excellent green thumbs while still thinking we're a little town that Maryland forgot.