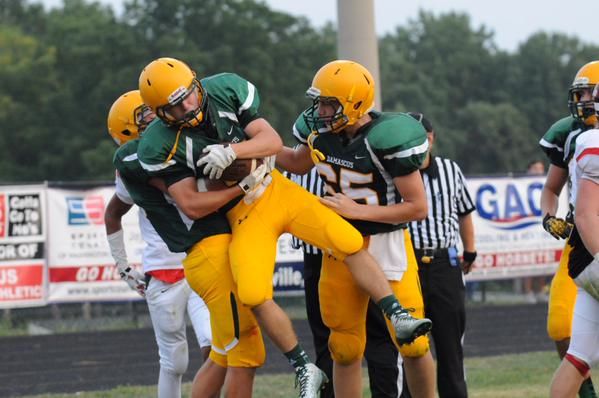 Damascus Over Quince Orchard, 39-17 (PHOTOS)
High school football is back.
Our coverage of Friday night under the lights begins in Damascus where the Hornets took on the Cougars.
It was the Hornets who took an early 14-0 lead but the Cougars were on the board soon after that.
At halftime, the score was 27-14, Damascus.
Damascus Senior Jake Funk had over 100 yards in the first half and he lit up the scoreboard for the Hornets throughout the game.
Lightning delayed play in the second half by 30 minutes.
Both teams scored in the third quarter but it was the Hornets who took home the win, 39-17.
Follow @MyMCMedia on Twitter for more high school updates and scores.
PHOTOS | Phil Fabrizio

Related: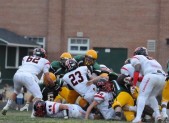 The Damascus Hornets won their first game against the Quince Orchard Cougars Sept. 4, with a score of 39-17 at Damascus. Paul Flickinger captured all the highlights from the sideline. Take a look: Related: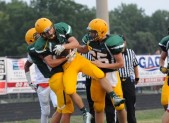 High school football is back. Our coverage of Friday night under the lights begins in Damascus where the Hornets took on the Cougars. It was the Hornets who took an early 14-0 lead but the Cougars were on the board soon after that. At halftime, the score was 27-14, Damascus. Damascus Senior Jake Funk had […]