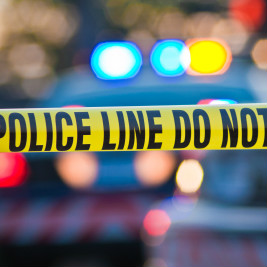 Damascus Man Charged in Darnestown Home Invasion
A 25-year-old Damascus man has been charged with an Oct. 27 home invasion robbery that occurred in Darnestown, a Montgomery County police statement said.
Sheraz Shoukat Shah of the 28400 block of Kemptown Road in Damascus also faces firearm-related offenses, police said.
Online court records say Shah is being held without bail at the Montgomery County Detention Center.
Sometime before 9:30 p.m. Saturday, Oct. 27, Rockville county police officers responded to a home in the 14600 block of Seneca Road for the report of a home invasion robbery that had just occurred, police said.
Detectives determined four men, who were wearing masks and one of whom was armed with a handgun, forced entry into the home. The men confronted the residents and demanded valuables, police said. The armed man assaulted a man living in the home by striking him in the head with the handgun, police said.
The men obtained valuables and fled, police said.
During the investigation, detectives developed Shah as the suspect who was armed with the handgun. On Wednesday, Shah was arrested at his home.
Detectives continue to investigate this home invasion robbery and have reason to believe that this robbery was not a random event.
Anyone who has information about the robbery is asked to call the Major Crimes Division at 240-773-5100.  Those who wish to remain anonymous may call Crime Solvers of Montgomery County toll-free at 1-866-411-TIPS (8477). Crime Solvers will pay a cash reward of up to $10,000 for information provided to them that leads to an arrest.