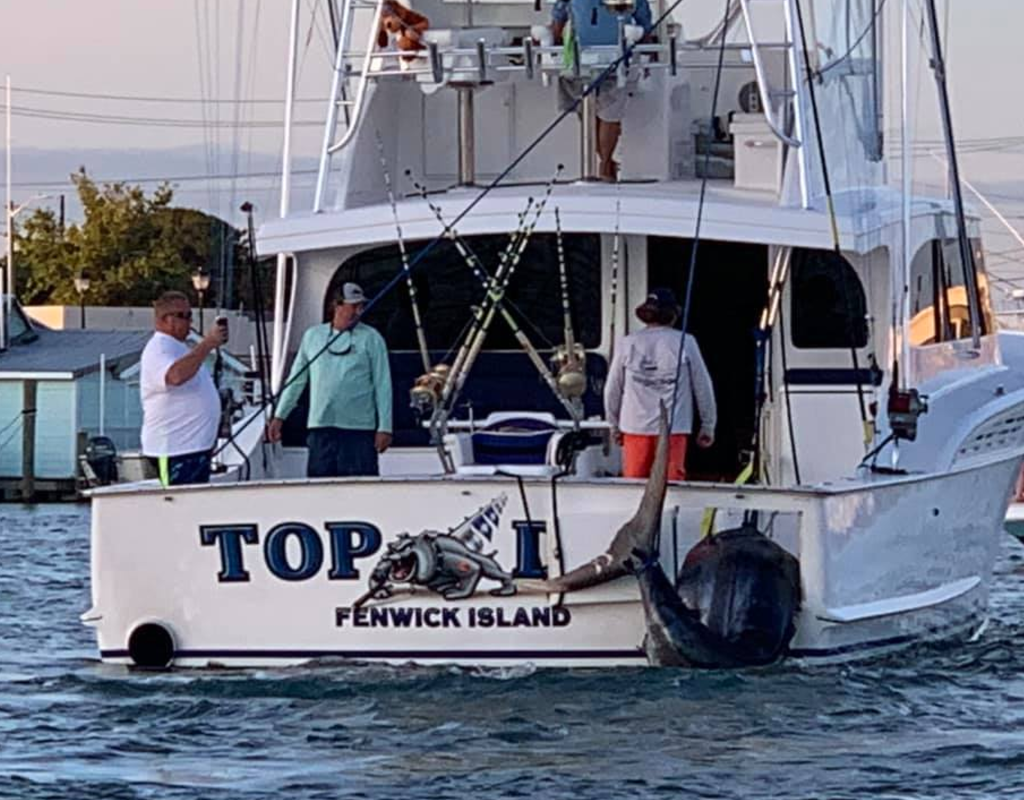 Damascus Man Helps Ocean City Crew Catch 900-Pound Marlin
A Damascus man was part of an Ocean City-based fishing crew that caught a record-breaking marlin at the Big Rock Blue Marlin Tournament in Morehead City, N.C. over the weekend.
Todd Dickerson aided the Top Dog crew in catching a marlin so big, it not only made them "Top of the World" in the tournament, but it also set a new record for largest catch in the event's history. At 914 pounds, the marlin considerably eclipsed the previous record-breaking fish, which was 831 pounds and caught in 2000.
The Top Dog crew took over five hours to reel in the 15-foot marlin, but it proved to be very lucrative endeavor. Their big catch netted a big haul: $793,188 in prize money.