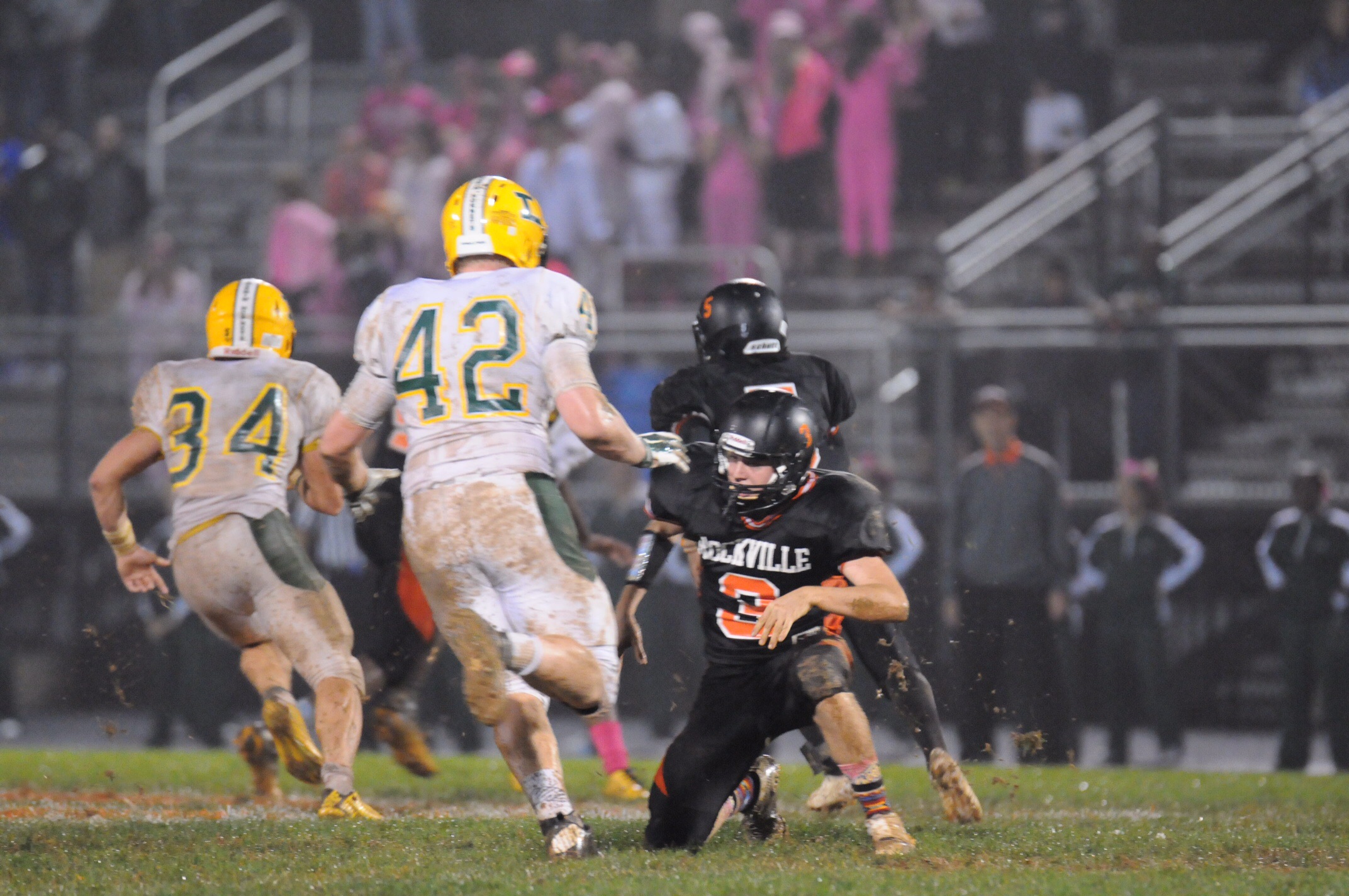 Damascus Stings Rockville Early and Often (PHOTOS)
It was a tough one for Rockville football fans as the Damascus Hornets romped Rockville 42-12 Thursday night.
A muddy field didn't stop Damascus from completing passes and running the ball against the Rockville team. A running clock moved the game until late in the fourth when Rockville put up its second touchdown of the night.
PHOTOS | PHIL FABRIZIO