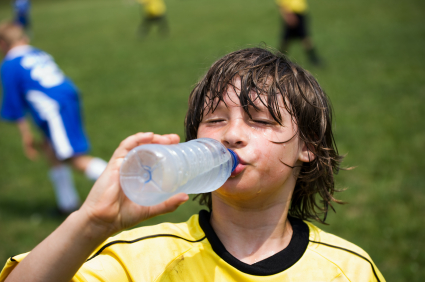 Dangerous Heat Expected Through the Weekend
The National Weather Service (NWS) expects the heat to be dangerously high for the next several days with temperatures in the triple digits. The heat will likely peak this weekend. The area is under a NWS heat advisory today from 11 a.m. to 8 p.m. with heat index values expected to reach 105 degrees. Montgomery County's extreme heat plan is in place today from 11 a.m. to 9 p.m.
During excessive heat, homeless shelters in the County operate under a hyperthermia alert and allow residents to return to the shelter after work or daytime activities. Anyone concerned about the well-being of a homeless individual can call the 24-hour Homeless Information Line at 240.907.2688.
Owners should not leave pets unattended outdoors during excessive heat. The County will be enforcing the Anti-Cruelty Conditions for Dogs and Other Pets regulation, which carries a $500 fine.
The heat is causing Montgomery Parks to cancel activities, including Brookside Gardens' butterfly exhibit and Saturday's outdoor opera.  The 'Wings of Fancy' live butterfly exhibit will close today at 1 p.m. The outdoor opera at the Warner Circle Special Park scheduled for Saturday, July 21 is rescheduled for Saturday, September 14.
A prolonged period of potentially dangerous excessive #heat is expected the next several days. A Heat Advisory is in effect this afternoon for the I-95 corridor. The worst of the heat will likely peak this weekend. For more heat safety tips, visit https://t.co/nm6p0Dmcbs pic.twitter.com/aLtnEroRL8

— NWS DC/Baltimore (@NWS_BaltWash) July 17, 2019
A Heat Advisory has been issued for counties along/east of the I-95 corridor, including DC and Baltimore. Heat index values are expected to reach 105 degrees for areas in the advisory. #DCwx #MDwx #VAwx #WVwx pic.twitter.com/unclowshfB

— NWS DC/Baltimore (@NWS_BaltWash) July 17, 2019
The NWS has issued a Heat Advisory for Wed, 7/17/19 from 11:00 am to 8:00 pm. Heat index values will approach 105 degrees. More details: https://t.co/XCogSj3m4v #mdwx

— MC Emergency Mgmt (@ReadyMontgomery) July 17, 2019
Montgomery County has activated the Extreme Heat Plan for a Hyperthermia Alert for Wed, 7/17/19 from 11am – 9pm. Expect the heat index to be above 95 degrees. Stay hydrated. Take precautions to protect yourself & pets from heat-related illnesses: https://t.co/hKa4uvWWVZ #MoCo pic.twitter.com/NTIcfDcpHG

— MC Emergency Mgmt (@ReadyMontgomery) July 16, 2019
🌡️☀️The next few days are forecast to be very hot with heat index values in the upper 90s & possibly going over 100 by Friday.

Here's some tips on how to #BeatTheHeat. For more heat safety tips, visit our website: https://t.co/eicDNANBlr #MoCoPrepares pic.twitter.com/qKvbluNKKF

— MC Emergency Mgmt (@ReadyMontgomery) July 16, 2019
The high temperatures can be especially dangerous for those at risk including the elderly, the young, those with existing medical conditions and those that work outdoors.
While staying hydrated is essential all year long, it is particularly important when temperatures soar.
During hot weather and extreme heat this summer, keep informed by listening to local weather and news channels, use common sense and take a minute to review the tips below.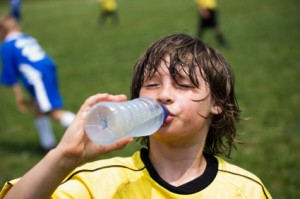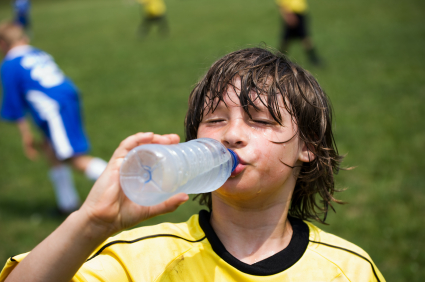 1. Pre-hydrate, hydrate and re-hydrate.
During hot weather you will need to increase your fluid intake, regardless of your activity level. Drink plenty of fluids in advance, during and after activities and don't wait until you're thirsty to hydrate. Warning: If your doctor generally limits the amount of fluids you drink or has prescribed water pills, ask how much you should drink when the weather is hot.
2. Dress for the heat.
Wear lightweight, light-colored clothing. Light colors will reflect some of the sun's energy. Limit your direct exposure to the sun and wear a hat for extra protection.
3. Monitor those at high risk.
Extreme heat can be hazardous to your health and although anyone can suffer from heat-related illness, some people are at greater risk than others. Those most at risk for heat-related illnesses include children, older adults, those that work or exercise outside and those with preexisting medical conditions.
4. Children and cars – use common sense.
Never leave infants, children, pets or the elderly in a parked car where temperatures can become life-threatening in minutes, even with the windows rolled down. Additionally, hot interior surfaces of a car can burn a child's skin. Before you put your child in a car that has been parked in a warm/sunny spot, check the temperature of the car seat or upholstery first.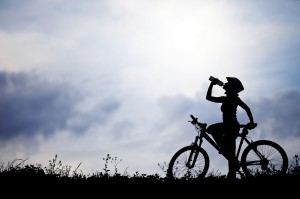 5. Avoid strenuous activity.
When possible, strenuous activities should be reduced, eliminated or rescheduled to the coolest part of the day. Take regular breaks when exercising or engaged in physical activity on warm days. If you recognize that you, or someone else, is showing signs of a heat-related illness, stop the activity immediately, find a cool place to rest, hydrate and seek medical attention if necessary.
Remember, heat stroke is a MEDICAL EMERGENCY that can be fatal if not treated promptly. The American Red Cross advises that warning signs can vary among individuals but common signs of heat exhaustion or heat stroke may include:
Heat Exhaustion:
– Heavy sweating
– Muscle cramps
– Pulse rate: fast and weak
– Breathing: fast and shallow
– Nausea or vomiting
– Fatigue
– Weakness
– Headache and/or dizziness
Heat Stroke:
– An extremely high body temperature (above 103 degrees)
– The absence of sweating
– Rapid pulse
– Difficulty breathing
– Throbbing headache
– Strange behavior and/or hallucinations
– Confusion, agitation and disorientation
– Unconscious
6. Be a good neighbor.
Isolated, elderly adults are at a much higher risk of health-related issues. Be a good neighbor and take a minute to check in with your neighbors.
7. Remember your pets.
Hot weather can affect the well-being of pets making them susceptible to overheating which can lead to very dangerous heat stroke. Always provide a source of water and a cool, ventilated place for your pet. Leaving your pet inside a parked car, even for a few minutes, can be fatal. The inside of a car can reach 120 degrees in a matter of minutes.
8. Stay indoors, if possible.
Stay indoors and, if possible, in an air-conditioned place. If your home does not have air conditioning, consider going to the shopping mall, community center or public library. Even a few hours spent in air conditioning can help your body stay cooler when you return to the heat.
The Montgomery County government is advising that libraries, recreation centers and pools are good places to cool off, along with shopping malls and movie theaters.  Residents with questions about specific locations and hours of operation should call 311.
The City of Rockville has designated four cooling stations. The centers are located at the following facilities.
Lincoln Park Community Center, 357 Frederick Ave.
Rockville Senior Center, 1150 Carnation Drive
Thomas Farm Community Center, 700 Fallsgrove Drive
Twinbrook Community Recreation Center, 12920 Twinbrook Parkway
Residents using the cooling centers may stay in designated public areas for free. Residents who want to use the amenities (i.e. fitness rooms, computer labs or drop-in programs) may do so after paying a daily admission fee.
Cooling centers will be open during normal hours of operation. Check the City's website at www.rockvillemd.gov for information.
An adult must accompany children using the cooling centers.
For more information, call the City of Rockville at 240-314-5000. Or visit the website, www.rockvillemd.gov.