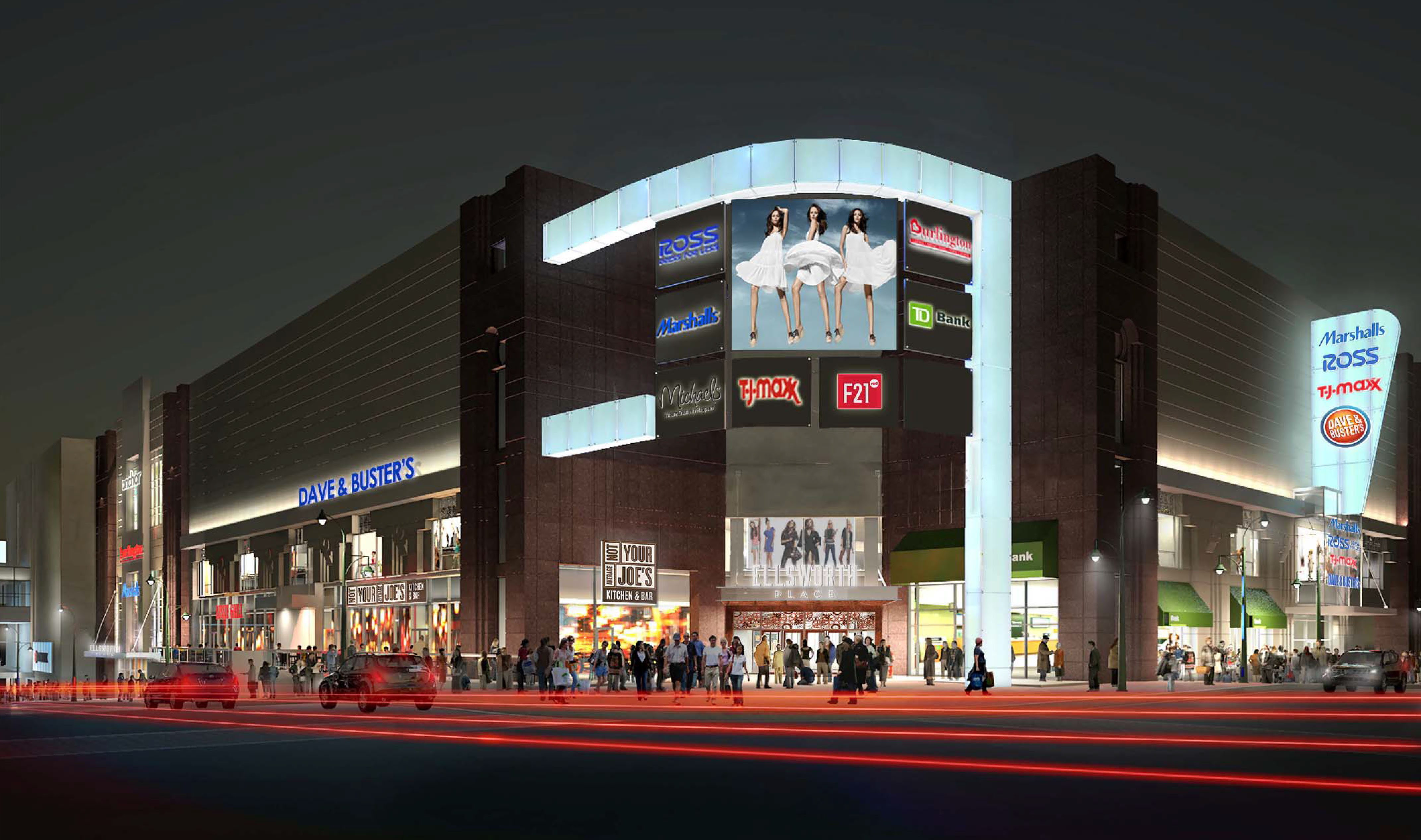 Dave and Busters, Foot Locker, and Forever 21 Red Sign Lease at Ellsworth Place (PHOTO)
More retailers are signing leases at Ellsworth Place in Downtown Silver Spring.  Owner developers of Ellsworth Place retail center Petrie Richardson Ventures and Rockwood Capital announced on Tuesday that dining and entertainment venue Dave and Buster's signed a long-term lease to open more than 40,000 square feet location.
Concept store Forever 21 Red also signed a lease to open its fourth North American store at the Downtown Silver Spring retail center along with Foot Locker.
According to a news release, Forever 21 Red will offer "trendy Forever 21 clothing options at lower-than-normal Forever 21 prices." Meanwhile, footwear and apparel giant, Foot Locker as released a 4,035 square feet space, which is larger than the average domestic store.
"Our long-term goal for Ellsworth Place has always been to reinvigorate the retail offerings in downtown Silver Spring with more modern, trendy options that are in line with the rapidly changing demographic of the surrounding area," said Terry Richardson, president and COO of PRV. "With Dave and Buster's and Forever 21 Red officially coming to our newly renovated Ellsworth Place upon its completion mid-2016, as well as the signing of Footlocker and restaurants MOD Pizza and Not Your Average Joe's, we are full speed ahead on creating an almost unrecognizable retail center."
T.J. Maxx held its grand opening at Ellsworth place on Wednesday. Ellsworth Place is projected to generate about $38.4 million in tax revenues for Montgomery County over the next 20-years and also support 807 permanent jobs. During construction the construction phase the development is projected to create 253 temporary jobs. Meanwhile, the retail center is expected create $175 million in state tax revenues.