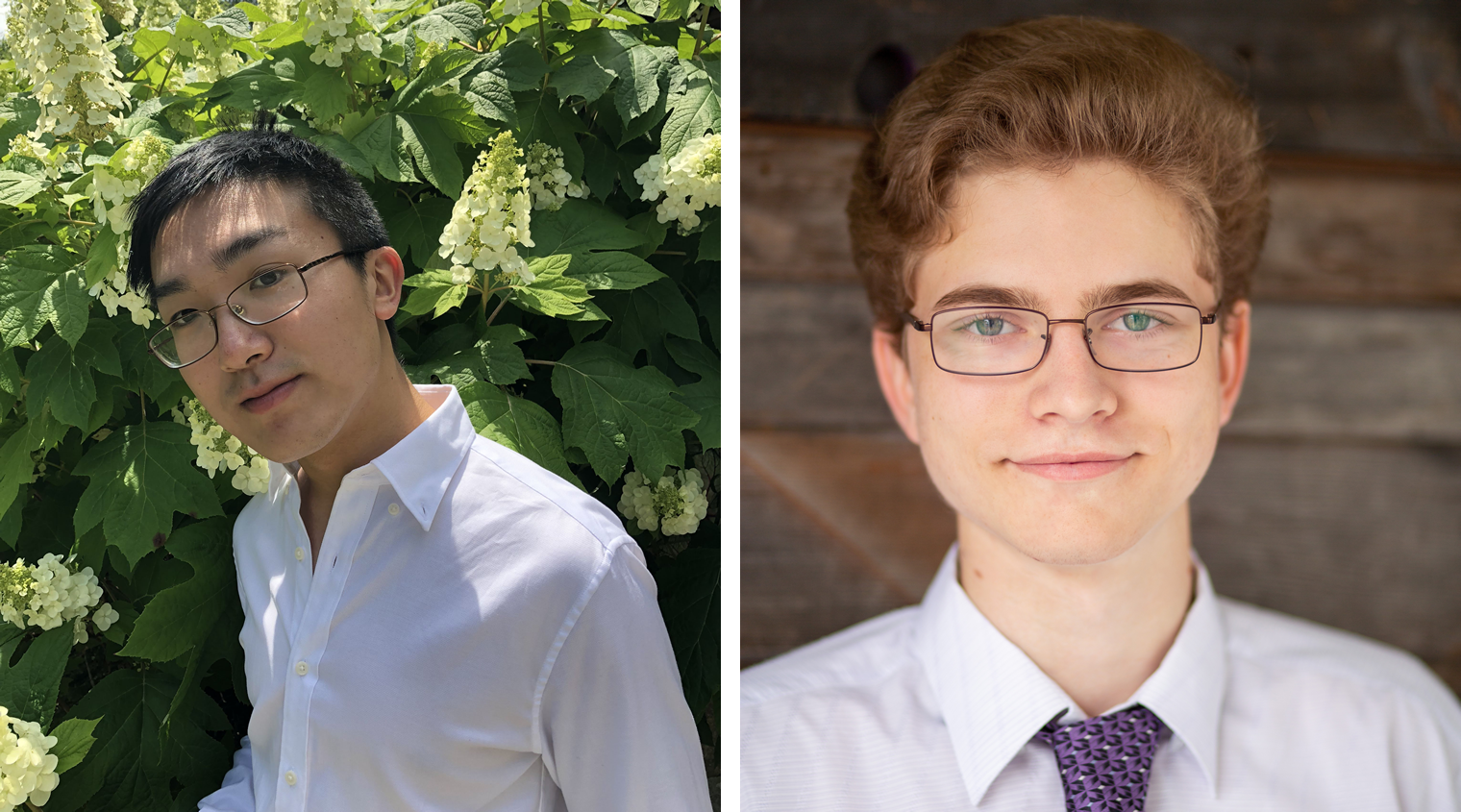 Davidson Institute Awards Two Montgomery County Teens College Scholarships
Two Potomac Teens Named Davidson Fellows
Two Potomac teens, David Wu and Garyk Brixi, are among 20 students recognized nationally as Davidson Fellows for 2018.
The Davidson Institute for Talent Development annually awards students, 18 or younger, with $50,000, $25,000 and $10,000 college scholarships. Students enter a completed project that has the potential to benefit society in the fields of science, technology, engineering, mathematics, literature or music.
David Wu received a $25,000 scholarship for his work in mathematics on a project titled Nonuniform Distributions of Primes in Prime Moduli. Wu's project focused on studying the patterns of sequential prime numbers. His research improved current methods for gathering data on prime number patterns by several orders of magnitude, which could have an impact on cryptography and cybersecurity.
Wu is a rising freshman at MIT and a 2018 graduate of Montgomery Blair High School, where he was captain of the math team and competed in Science Bowl.
Garyk Brixi received a $10,000 award for his project, Innovative Optimization of Ready to Use Food for Acute Malnutrition Treatment. Malnutrition kills more than 3 million children every year. Brixi's project researched the cost-effectiveness of malnutrition treatment and prevention with the hope that more children can be saved from starvation. Brixi developed a novel programming tool, which was applied to Nigeria and Malawi, to optimize formulae for malnutrition treatment or prevention at lower cost. He found that his tool can optimize different formulae for different local contexts, facilitating local production of specialized nutritious food and this promoting local agriculture, malnutrition prevention and sustainable development.
Brixi is a rising senior at Winston Churchill High School in Potomac. He is president of the National Honor Society, co-founder of the Science Bowl Club and president of the Biology Club. Brixi expressed appreciation for the "support I have received from my teachers, especially Mrs. Brown, who helped me improve my scientific writing."
The Davidson Fellows Scholarship has provided more than $7.5 million in scholarship funds to more than 300 students since its inception in 2001, and has been named one of the most prestigious undergraduate scholarships by U.S. News & World Report. It is a program of the Davidson Institute for Talent Development, a national nonprofit organization headquartered in Reno, Nev. that supports profoundly gifted youth.
The 2018 Davidson Fellows will be honored at a reception in Washington, D.C., on Friday, September 28.