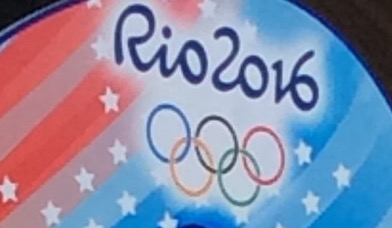 Day 11: Say It Ain't So (An Olympic Tale)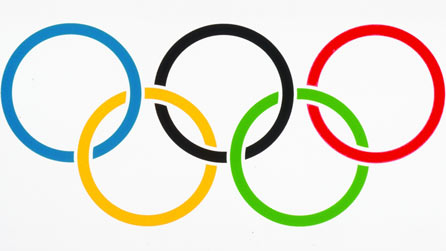 The kids come down in the morning, collapse on the couch, hit the remote and sigh as they remember the Olympics are over.
I know how they feel.
See, we are simply Olympic people. Ok, maybe Olympic addicts with an issue that needs to be looked into. The television was on all day for two weeks straight. I saw more Olympic action than Al Roker and that guy was EVERYWHERE.
We wear our love of the Olympics like a big shiny medal. But now our world has lost some luster.
The colorful, yet confusing, Closing Ceremonies aired on Sunday and served as the official end to the games. So, of course, we turned them off. Seeing endless Brazilian stars lip syncing in the rain is no way to keep denial in check.
And watching poor, Lilliputian Simone Biles wrangle that Gulliver sized flag in the wind? I just can't even.
Tuning into Beachfront Bargain Hunt seemed like the only logical choice. And by the way, they picked house number 2.
We hate to bid the games goodbye because the Summer Olympics are magical; in my house, anyway. Unlike the winter games, the relaxed summer schedule lets the kids stay up later for the premier match-ups. Although, admittedly, there were some pretty strange sports that qualified this time around, they were all entertaining.
Yes, even handball.
I haven't seen viewing stats yet, but I didn't come across anyone who wasn't watching at least some portion of the games. Yes, we rooted for the Americans, but we also cheered for the incredible feats of athleticism we saw from around the world.
The dedication and training necessary to reach this level of competition is staggering; a great lesson for our kids about hard work and reward. Many a night, I went to bed with the three boys lounging watching the games together. The only time that happens is when they sneak a movie I wouldn't approve of or gather for a marathon of The Office on Netflix.
How can you not be a little sad when something that brings not only nations together but families as well, ends?
Last night, we flipped through the boring old channels and Billy Bush wasn't anywhere. Well, that's not technically true. The Today Show promoted Billy from Rio rebel-rouser to regular in the 9:00 hour every morning. I'm not sure I have enough Folgers to prepare for that kind of early morning enthusiasm.
Then, in the middle of the reruns and QVC, was Rio the Redoux. On one of the 3,000 NBC owned channels well past NASA and the stuff you never pay attention to, were all the highlights of the Olympics. And it was on this morning as well.
We are back baby. Now, like an Olympic 12-step program, I can wean myself off programming slowly over time.
And when that time finally comes, long after the Summer Olympics are forgotten and eyes turn toward South Korea and Winter 2018, we will remember all these games gave us.
Most notably, we will savor the fact that our national pride swelled as a result of something other than tragedy. And that, in and of itself, is worth its weight in gold.