Day in the Life 2016

Montgomery Community Media is celebrating its 4th annual, "A Day in the Life of Montgomery County," today, April 22. MCM invites local shutterbugs, professional and amateur photographers alike to help capture what your day is like in Montgomery County.


For every photo or video MCM receives, the Slavin Foundation will donate $1 to Manna Food Center to help end hunger in our county.
Email your images and videos to pix@mymcmedia.org
or
Tweet photos @mymcmedia #ditl.
We welcome all photographs and videos. Use your mobile device or your best digital camera, it does not matter. Remember, the best camera you have is the one in your hand at the moment!
Rules Specific to "A Day in the Life of Montgomery County:"
All photos must be taken on April 22, from 12 a.m. until 11:59 p.m. within the borders of Montgomery County, Maryland.
Entries must be submitted by noon Saturday, April 23.
There is no limit on the number of photos a person can submit.
Submissions can be made by email to pix@mymcmedia.org, one email for each photo.
OR tweet photos using @mymcmedia #ditl.
Photos and videos can also be uploaded directly via our "You Report" page. A quick registration is required.
Only digital photos will be accepted (no prints or scans).
All submissions are subject to MCM's Contributed Content Policy.
Showcase your photo:
Please submit full-size resolution images. Recommended image size is at least 1024 x 768 pixels, JPEG or PNG format.
We ask that each photo be accompanied by a short description, including a title and photographer's name in subject line of email. In the body of your email, include a brief description of the photo, location, date and time. This information will be available with your photo on mymcmedia.org.
Take a look at this year's "Day in the Life of Montgomery County."
Our Sponsors:
"A Day in the Life of Montgomery County" is sponsored by the Montgomery County Employees Federal Credit Union (MC EFCU), Giant, Pasternak & Fidis and Slavin Foundation.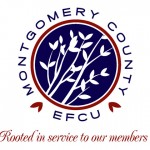 The Montgomery County Employees Federal Credit Union (MC EFCU) is a member-owned, not-for-profit financial institution, dedicated to serving Montgomery County government employees, local employee groups and their families. Recently, MC EFCU expanded its charter to be able to serve additional public sector employees from Montgomery County agencies, including employees and retirees from both Montgomery County Public Schools and Montgomery College. Please visit www.mcefcu.org for more information about MC EFCU.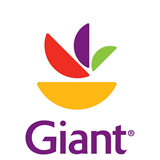 Giant Food LLC, headquartered in Landover, Md., operates 170 supermarkets in Virginia, Maryland, Delaware, and the District of Columbia, and employs approximately 20,000 associates. Included within the 170 stores are 156 full-service pharmacies. Giant opened the first supermarket in our nation's capital in 1936 and celebrated its 78th anniversary in 2014. Over the course of 2014, Giant's monetary and in-kind contributions exceeded $14.9 million in combined cash and product donations, including contributions from customers, vendors and associates—an increase from $13 million in 2013. As part of its ongoing better neighbor and responsible retailing efforts, Giant is committed to supporting organizations that help eradicate hunger and improve the quality of life for children throughout the communities it serves.

Since its founding in 1980, Pasternak & Fidis has built its reputation on unparalleled service to individuals, families and businesses in the Washington, D.C. area. The firm offers each client personalized and effective representation in three areas of expertise, Estate Planning and Administration, Divorce and Family Law, and Business, Real Estate, and Litigation.

Sanford And Doris Slavin Foundation Inc is a registered 501(c)(3) organization located in Montgomery County, Maryland. It was founded in 1970 by Sanford And Doris Slavin with the goal of bettering life for needy families in Montgomery County. The foundation seeks to support nonprofit organizations that are strong and well-managed, with dynamic staff, engaged board members and motivated volunteers.